Meet the Expert: Irma Verdonck-de Leeuw on head and neck cancer
18th October 2022
Irma Verdonck-de Leeuw originally graduated as a psychologist, speech pathologist and linguist and is now Professor of Psychosocial Oncology at the University Medical Centre Amsterdam. She spoke with Hospital Healthcare Europe about head and neck cancer and, in particular, the recently published European Head and Neck Society recommendations for head and neck cancer survivorship care.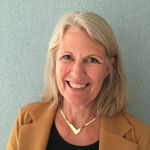 Professor Verdonck-de Leeuw leads the head and neck team at the University Medical Centre Amsterdam, which has seven surgeons, three radiologists dedicated to head and neck cancers and two medical oncologists. There's also a multi-disciplinary team that includes speech pathologists, physiotherapists, dieticians, psychologists and social workers. It is a busy department that sees around '500 new head and neck cancer diagnoses every year'. However, the caseload comprises a mix of new and returning patients and at a weekly outpatient clinic, staff can see '40-50 patients for their follow-up care on a clinic day'.
Prevalence in the Netherlands
According to Professor Verdonck-de Leeuw, there are approximately '3,200 new head and neck cancers diagnosed every year in the Netherlands and the care is centralised in the university medical centres and the cancer centre.' Across the whole of Europe, she says the incidence of head and neck cancers is around 22 per 100,000 and believes that globally, such cancers are the fifth or sixth most common.
The high incidence is a likely reflection of the heterogenous nature of the cancers in the head and neck area, such as those originating in mucosa of the oral cavity, throat, nose or larynx, which are distinct and relatively rare types of cancer.
She described how smoking and excessive alcohol use are important lifestyle causative factors adding that infection with the human papilloma virus (HPV) has, over the last 15 years or so, also become a recognised risk factor for throat cancer. She mentioned how head and neck cancers, particularly among those who smoke or misuse alcohol are more common in those belonging to a lower sociodemographic group. In contrast, those infected with HPV tend to be younger and more educated. Interestingly, she noted that in this latter group 'their tumours often respond better to the treatment and the side effects are often less in this population.'
Head and neck cancer diagnosis and prognosis
Professor Verdonck-de Leeuw described how typically, 'patients present with a complaint of a sore tongue, pain in the throat, a hoarse voice, a blocked nose, a lump in the neck or a problem with swallowing.' While these symptoms might have other potential causes, she added that it was more likely to be a cancer, particularly where the duration of symptoms exceeded three weeks. In fact, she says that such symptoms should be considered red flags and a prompt to both patients and clinicians of a potential problem that warrants referral to a specialist.
Although patients are usually referred by their GP, an alternative route is via a dentist, who, after an oral examination, might spot something unusual and have a suspicion about cancer. She also mentioned that head and neck cancers are very rare below the age of 40 and that the mean age of affected patients is about 61 years of age.
Overall survival rates for head and neck cancer, she says, are between 55% and 60%. However, this is highly dependent upon the stage at which the cancer is detected and this is largely driven by patients' symptoms. For instance, a cancer of the vocal cords is more likely to be picked up at an earlier stage, simply because patients seek medical advice over the continued presence of hoarseness, such that the survival rate can be as high as 90%.
In contrast, patients with a cancer in the hypopharynx or the oral cavity are often asymptomatic and once symptoms occur, the cancer is more likely to be at an advanced stage, such as 3 or 4, and thereby having a worse prognosis.
Concerns and burdens for patients
Professor Verdonck-de Leeuw described that once a patient receives a cancer diagnosis and begins a course of treatment, there are inevitably a number of concerns, including an initial 'uncertainty over whether the treatment is going to work, together with the burden of side effects from therapy.'
She explained how adverse effects are particularly burdensome because the cancer might affect an individual's ability to speak or swallow. This has a potentially huge impact not only upon the patient but also on other family members or carers, especially if the patient is unable to communicate their feeling or concerns. Such cancers also negatively impact a patient's social life, as meeting friends for drinks or meals can create difficulties.
Developing a new Europe-centric guideline
Professor Verdonck-de Leeuw noted that prior to developing the new guideline, the only other available was published in 2018 and was US-based. As there are inherent differences between the US and European healthcare systems, the US guidelines seem inappropriate for European clinicians and hence required an update. She added that 'in the US, most aftercare is provided within primary care whereas centralised care, as in Europe, seems better.'
The drive to develop the new guidelines came from the European Head and Neck Society and a steering committee within the society that organises the 'Make Sense' campaign. The focus of the campaign is not only to increase awareness of head and neck cancers but also to improve clinical practice. Consequently, the working group performed a literature review and produced the new guideline. Professor Verdonck-de Leeuw explained that the literature review had identified a growing body of work on supportive care for patients, which was subsequently incorporated into the new guideline.
Overarching guideline principles
While the guideline contains a large number of recommendations, such as an emphasis on the importance of patient surveillance to ensure that the cancer had either not undergone metastases or returned, equally relevant is an emphasis on the physical and pysycho-social aspects of care. As she explained, 'the care of cancer patients is so complicated and there are so many things that require attention.'
Professor Verdonck-de Leeuw considers one of reasons why patients with head and neck cancers still have so many unmet needs is related to supportive care, 'because not all of these topics can be addressed during visits to the clinic'. It was necessary for clinicians to remain cognisant of the fact that patients are unique and the supportive care offered needs to be tailored to the individual.
A key recommendation is the importance of providing more tailored psycho-social support to patients, which prompts an enhanced ability to cope and to live their lives again after treatment. As she said, 'patients may continue to experience many difficulties such as swallowing problems, speech problems, fatigue, pain, or whatever, and it's vital to address these symptoms.'
Furthermore, it is equally important to 'consider the psychological problems, as sometimes patients can become depressed and very anxious that the tumour might return.' Whilst psycho-social care was designed to be supportive, a further aspect was to increase patient resilience using various evidence-based interventions.
Another component of aftercare that is often not acknowledged and absent she feels, is encouraging patients to adopt a more healthy lifestyle by, for example, stopping smoking or reducing alcohol intake.
Continued support is also needed for those who might have had a complete removal of the larynx and are unable to speak. Despite improvements in voice prostheses that create a voice to the patient, the new voice will be different and this, too, can become a problem for patients and requires some degree of ongoing support.
The influence on patient care
Professor Verdonck-de Leeuw strongly believes that given differences in the level of care provided across Europe, the new guideline will ultimately allow clinicians to improve their practice. She saw it was necessary for the guideline group to include clinicians from across Europe to enable the collation and sharing of best practice. Whilst the importance of interventions such as smoking cessation being incorporated into aftercare were accepted, identifying the source of funding for these services was a potential barrier.
Professor Verdonck-de Leeuw recognised that there may be economic consequences associated with implementing the new guideline. As she explained, 'in the short-term the cost for head and neck cancer care may increase and the question is whether the increased costs will occur at the hospital or can we refer patients to healthcare professionals outside of the hospital'.
A further uncertainty was 'whether the investment in optimal supportive care for cancer patients can decrease clinical costs such as a reduction in hospitalisation or GP visits'. Nevertheless, she was hopeful that 'the investment in clinical care may well have a social impact, in that patients can return to work much earlier and achieve greater benefits in their social life'. Despite the possible economic effects, she does believe that adherence to the new guideline will help to meet the majority of patients' needs.
The guideline recommends that patients are seen approximately every two months in the first year after therapy, reducing to half yearly or annually later, although this schedule is somewhat dependent on the individual patient. She feels that one of the more positive effects of the Covid-19 pandemic was that we learned that much of the workload of clinical staff could be undertaken remotely.
She added that although there was an initial reluctance on the part of clinicians to make greater use of digital technology, the pandemic meant that it was effectively non-negotiable. But, with hindsight, it seemed that the process worked well. Moving forwards, she feels that 'we can use digital care to improve, tailor and personalise the care that people need and will lead to much less unmet needs'.
Professor Verdonck-de Leeuw mentioned how her own centre is actively looking at the guideline recommendations to explore if the level of patient care can be improved, in particular, through greater use of digital care.
Another aspect and which forms part of her current research, is if greater self-management enables patients to better manage themselves. Although peer support is often vital for some patients, for others, the input of psychologists is unnecessary provided they have access to the necessary tools to self-manage more effectively.
The next steps
Professor Verdonck-de Leeuw imagines that the first step is to learn about the impact of the guideline throughout Europe. Equally important is an assessment of the economic impact, as she explained 'we know that the healthcare resources will decrease and that the number of patients will increase and, while there is already a problem, this will be much bigger in the future. We really need other kinds of support such as digital care, peer-support and self-management to improve so that in the future, head and neck cancer care can be sustainable.'
A further anticipated difficulty is that there is a lack of healthcare professionals required to deal with the likely increase in the number of patients requiring treatment and support. She believes sustainability will also be compromised by a higher number of patients visiting clinics, but this can be mitigated to some extent through more remote care. She also sees a benefit from tele-consultations in that they allows psychologists to see how and where people live, providing greater insight into patients' social circumstances.
Professor Verdonck-de Leeuw feels that the purpose of the guideline was to outline best practice care and to ensure that sufficient psycho-social support is in place. She also believes that immediate introduction of all the recommendations would be a daunting, possibly unnecessary, task for clinicians. A more pragmatic approach would be for centres to initially incorporate those recommendations that are easily achievable, building upon current practice, and assessing the impact and progressing gradually but with the ultimate goal of achieving full implementation in the future.