Heterogeneity in breast cancer:
Current evidence and clinical practice

Breast cancer is intrinsically heterogeneous, a feature that confers complexity and adds to the challenges faced by clinicians diagnosing and managing the disease. Through a series of educational resources, supported by GE HealthCare and delivered by a distinguished faculty, learn how this characteristic influences disease progression, recurrence, therapeutic resistance, and prognosis.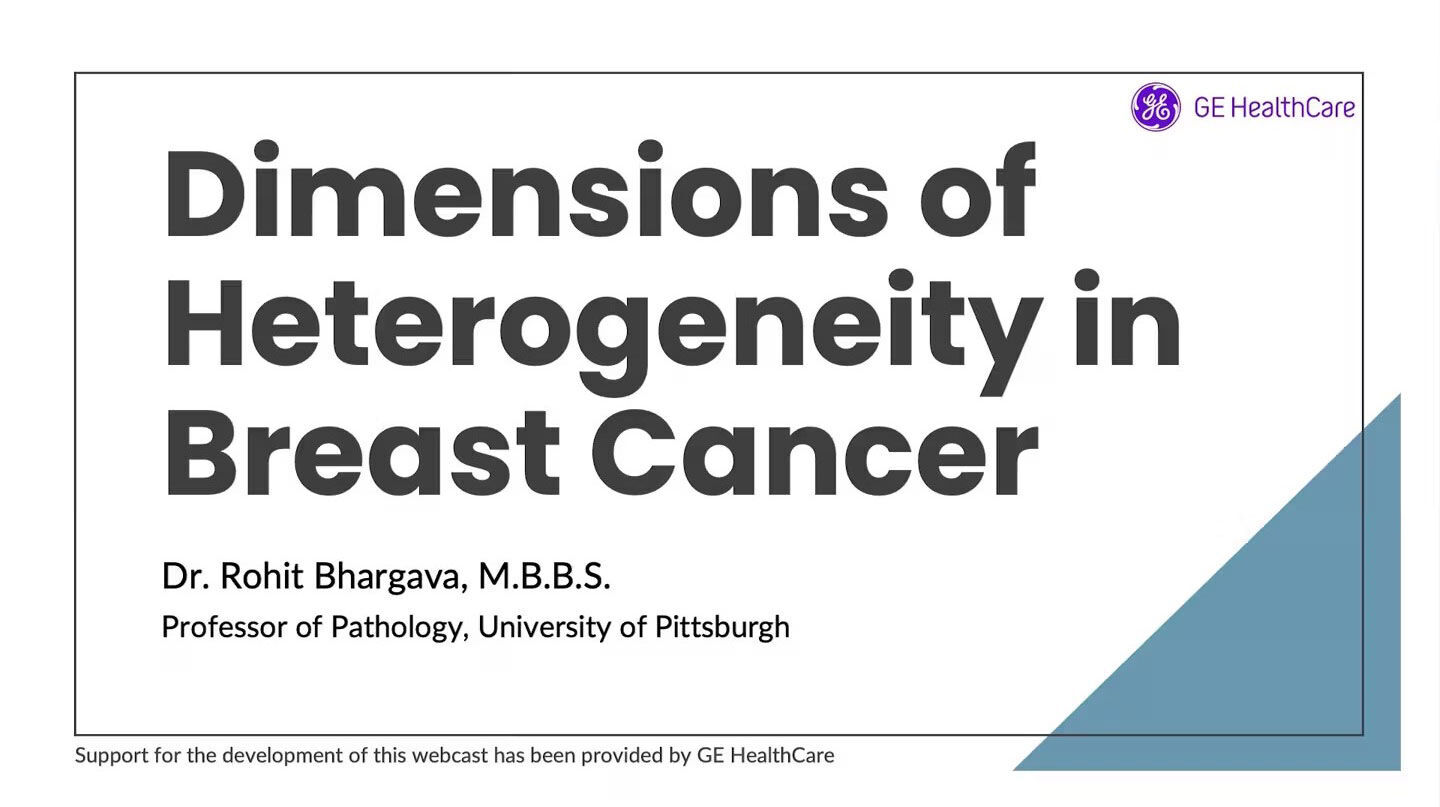 Dimensions of heterogeneity in breast cancer
Rohit Bhargava M.B.B.S.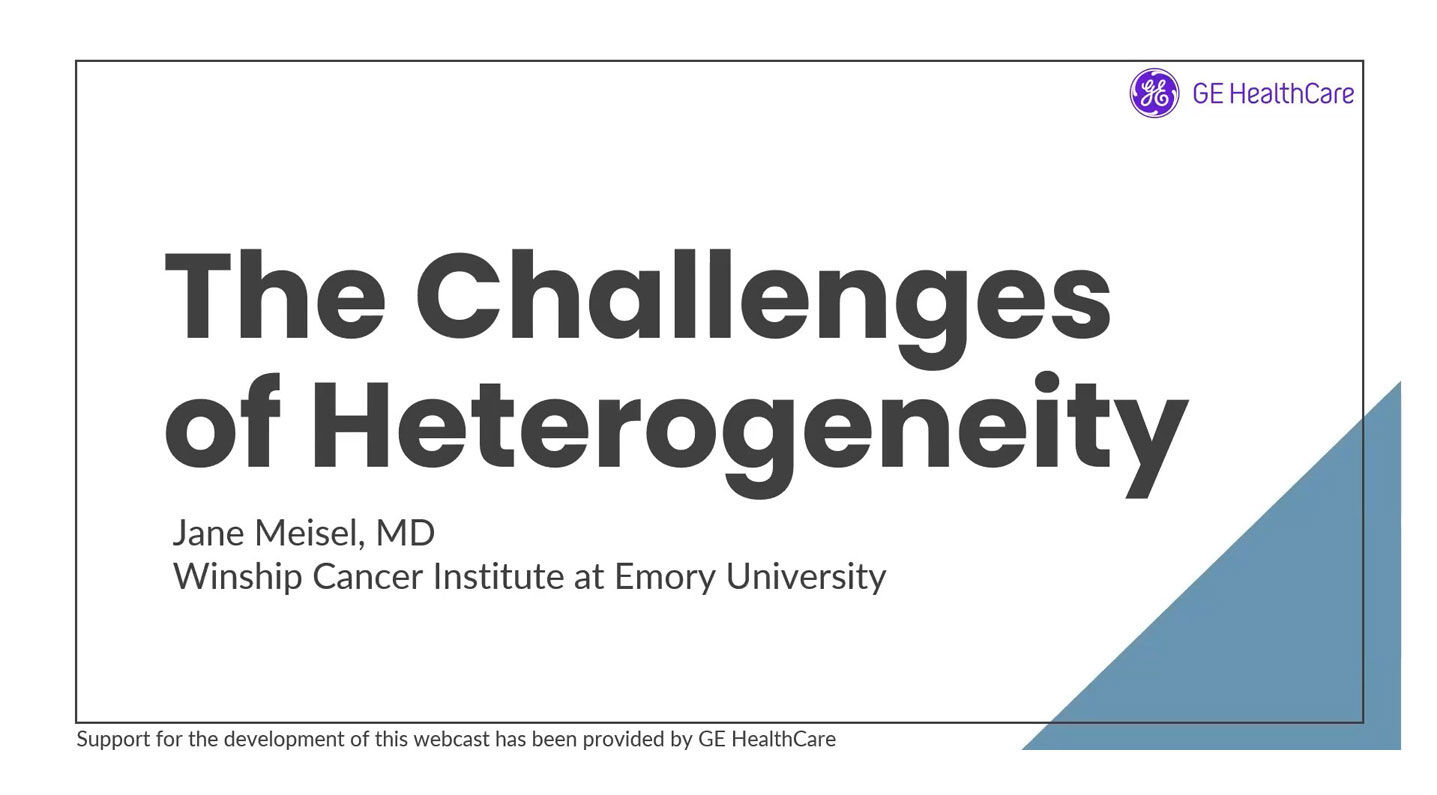 The challenges of heterogeneity
Jane Meisel MD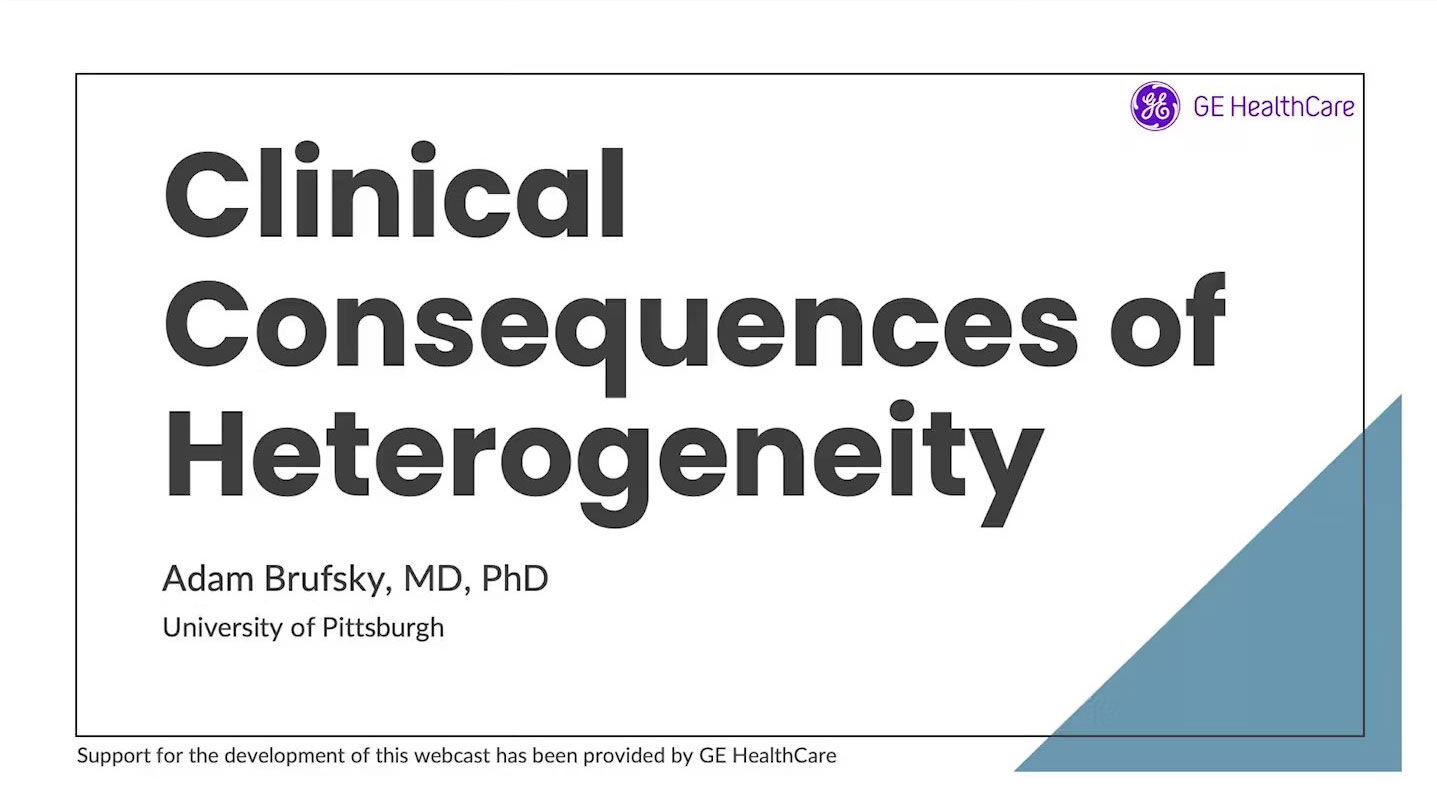 Clinical consequences of heterogeneity
Adam Brufsky MD PhD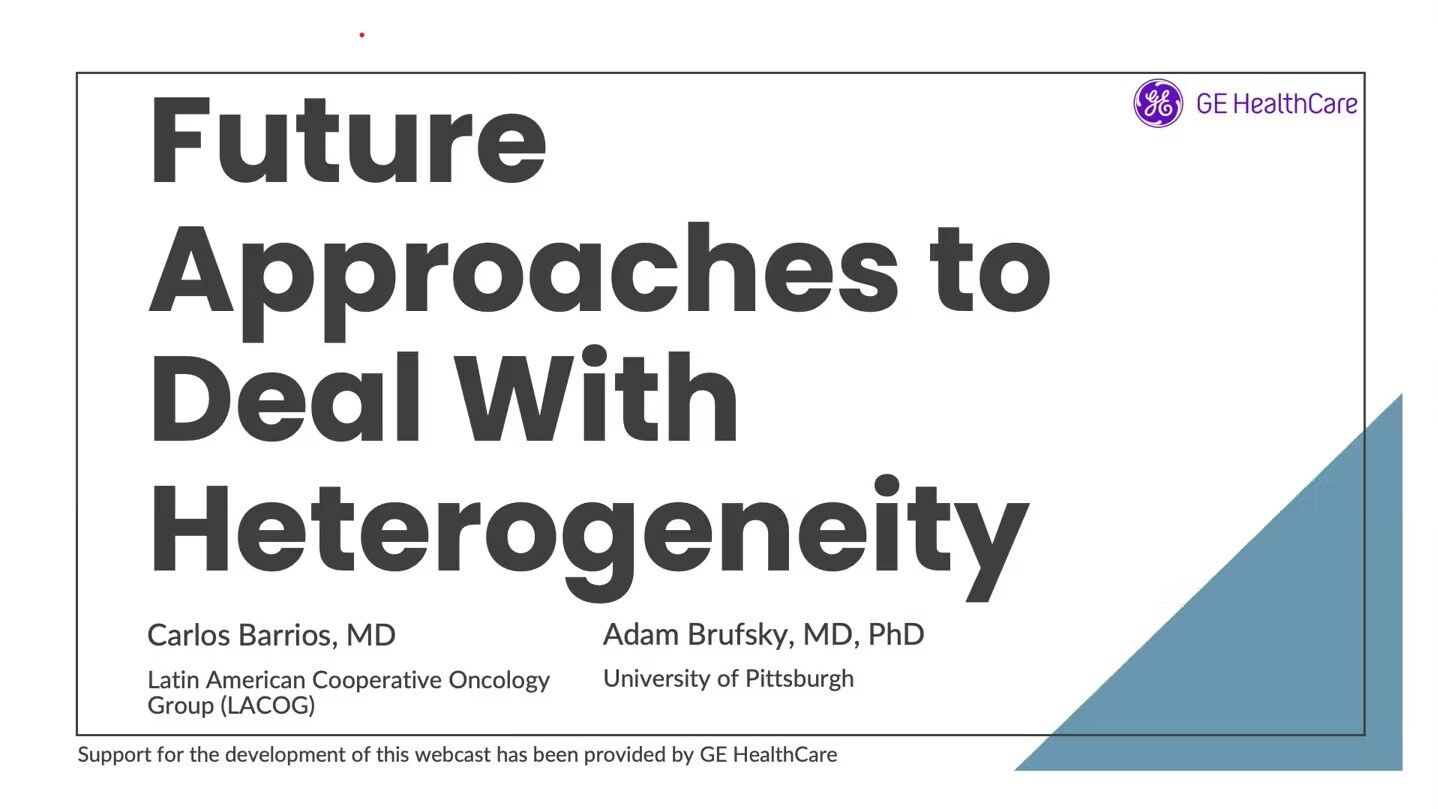 Discussion: Future approaches to deal with heterogeneity
Adam Brufsky MD PhD and Carlos Barrios MD
Support for the development of this content has been provided by GE HealthCare, Medical Affairs