Along with a varied and rewarding pharmacy career, I have enjoyed the last 22 years caring for older people living in community and care home settings. My greatest motivation and the essence of my role is improving the outcomes and experience of older people through the best use of medicines.
I do this in many ways in my consultant pharmacist role: through consultations with older people and their carers, providing expert advice to other health and social care practitioners, teaching, coaching and mentoring colleagues, developing clinical guidance, influencing policy makers, conducting audits and research as well as developing and evaluating innovative services.
As an expert practitioner, I Iead and oversee the Guy's and St Thomas' integrated clinical pharmacy (ICP) team of clinical pharmacists and pharmacy technicians. We care for older people living with frailty, whose complex health and social care needs often impact negatively on the effects of medicines and how they are used.
These older people often take many medicines, need extra support to manage their medicines and have higher risks of medicines related harm – particularly during transfer of care. One benefit of my role has been setting up a pathway for proactive and timely identification of these patients and referral to the ICP team, which has averted medicines errors, medicines related harm and hospital readmissions. This model has been successfully implemented in other NHS organisations.
Following referral, we visit patients at home to undertake an in-depth review of their medicines and support needs, that takes into account their experience and goals, up to date research evidence and safety. We develop a plan with them (and their carers) and work collaboratively with pharmacy colleagues and other members of the health and social care teams to implement the plan in a safe and timely manner. This patient-centred, outcome-focused and integrated approach is the hallmark of the care we provide
Aside from face-to-face clinical care, other areas of my consultant role include a local and national professional leadership remit. This involves championing and sharing innovative initiatives such as the Guy's and St Thomas' ICP model, extended medicines related roles for Guy's and St Thomas' therapists to reduce the risks of medicines errors post hospital discharge. I also pioneer peer support sessions around the UK for clinical pharmacists undertaking medication reviews for frail older people.
↓
This is a sponsored advert: Please read the information below
↓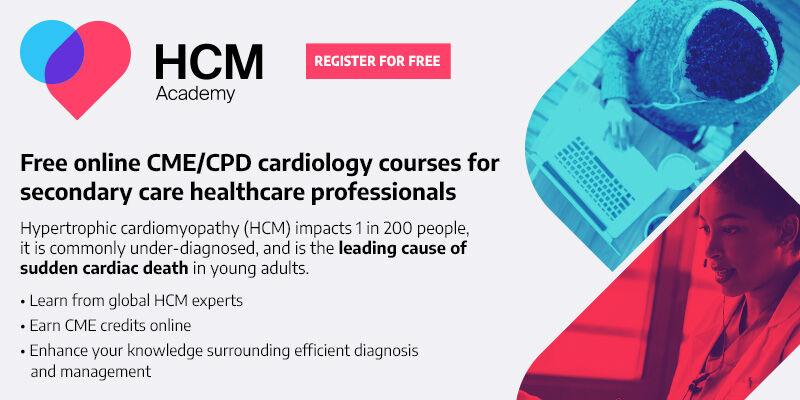 Access our CME/CPD courses anytime, anywhere, and study at your own pace
↑
This is a sponsored advert: Please read the information above
↑
It also involves collaborating and partnering with several statutory and voluntary organisations, academic institutions, professional bodies, Royal Colleges and deaneries to identify gaps in practice or evidence in this area. We then develop and disseminate guidelines, showcasing best practice, writing publications and undertaking research, audits and evaluations to close the gaps.
On a daily basis, I am presented with diverse opportunities to make a real difference to improve patient outcomes. I have the privilege of working with passionate dedicated practitioners and teams within and outside pharmacy, inspiring and motivating them to strive for the best to transform lives of the people we serve through better and safer use of medicines.
Older people living with frailty, multiple long-term conditions and polypharmacy are on the increase. As they frequently move from one care setting to another, multidisciplinary and multi-agency involvement with medicines related care is the norm and it is necessary for pharmacists to lead the coordination of medicines related care. I dream of a day when pharmacists in all care settings are recognised as medicines experts and valuable members within integrated teams, and every older person has ready access to a pharmacist as part of their routine care.
Older people spend most of their lives living in the community. This is where most medicines related problems start and are best resolved. So I have a vision and passion for the establishment of a sustainable model of integrated clinical pharmacy teams, to respond to these needs and deliver care out of hospital and closer to home. Teams where competences and expertise become more important than the pharmacist's main practice setting.
The leadership of consultant pharmacists is crucial for such transformation and to see this vision come true.
Lelly Oboh is a consultant pharmacist, care of older people, NHS Specialist pharmacy services at Guy's & St Thomas' NHS Trust.