Bristol-Myers Squibb Company announced that the European Commission has approved an updated label for Daklinza for the treatment of genotype 3 chronic hepatitis C (HCV). The update allows the use of Daklinza in combination with sofosbuvir for 12 weeks in patients without cirrhosis in all 28 Member States of the European Union, and marks the first time these patients with genotype 3 HCV have a once-daily, all-oral treatment regimen of this shorter duration.
"The burden of hepatitis C – and genotype 3, specifically – remains significant in many parts of Europe," said Graham R Foster, FRCP, PhD, Professor of Hepatology, Blizard Institute, Queen Mary University of London, United Kingdom. "Despite advances in therapy, genotype 3 HCV patients are still some of the most challenging to treat with direct-acting antivirals. The cure rates achieved by Daklinza in combination with sofosbuvir for 12 weeks represent a positive step forward for genotype 3 patients without cirrhosis."
Daklinza is contraindicated in combination with medicinal products that strongly induce CYP3A and P-glycoprotein transporter, as this may lead to lower exposure and loss of efficacy of Daklinza. Daklinza must not be administered as a monotherapy.
↓
This is a sponsored advert: Please read the information below
↓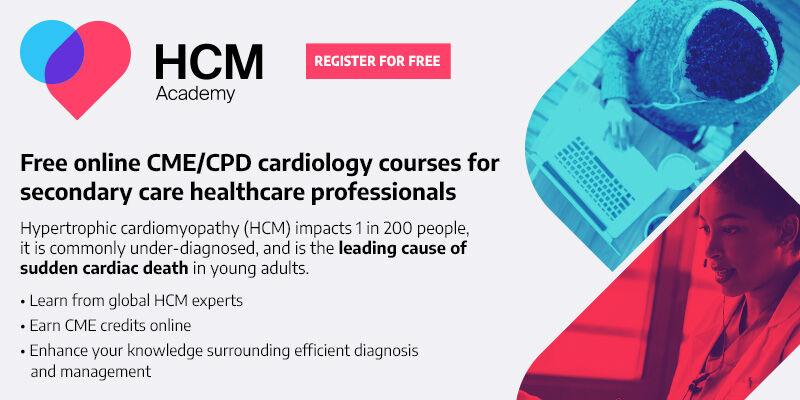 Access our CME/CPD courses anytime, anywhere, and study at your own pace
↑
This is a sponsored advert: Please read the information above
↑
In August 2014, Daklinza was approved by the European Commission for use in combination with other medicinal products across genotypes 1, 2, 3 and 4 for the treatment of chronic HCV infection in adults. The original label included treatment of patients with genotype 3 (with or without compensated cirrhosis and/or treatment-experienced) with Daklinza and sofosbuvir and ribavirin, for 24 weeks. The updated label, which removes the requirement for ribavirin and reduces treatment duration to 12 weeks for patients without cirrhosis, is based on data submitted to the European Medicines Agency and the Committee for Medicinal Products for Human Use from the ALLY-3 clinical trial. The updated treatment regimen for patients with cirrhosis is for Daklinza plus sofosbuvir with the optional use of ribavirin, which may be added based on clinical assessment of the patient. The treatment duration for these patients has not changed.
Affecting an estimated 54.3 million people (30% of all HCV patients) worldwide, genotype 3 is the second most common HCV genotype globally and is considered one of the most difficult to treat. The more aggressive nature of genotype 3 lies in the damage it causes to the liver, as it is associated with accelerated fibrosis progression. Recent research has also shown the risk of cirrhosis for patients infected with HCV genotype 3 is 31% greater than for those with HCV genotype 1.
ALLY-3 Study Design
The European Commission's approval is based on data from the Phase III open-label ALLY-3 clinical trial, which was published in Hepatology in April 2015. In the trial, 152 patients with chronic HCV genotype 3 infection and compensated liver disease (101 treatment-naïve patients and 51 treatment-experienced patients) received Daklinza 60mg plus sofosbuvir 400mg once-daily for 12 weeks and were monitored for 24 weeks post-treatment. The co-primary endpoints were defined as HCV RNA below the lower limit of quantification (LLOQ) at post-treatment week 12 (SVR12) in each treatment group. Most treatment-experienced patients had failed prior treatment with peginterferon/ribavirin, but seven patients were treated previously with a sofosbuvir regimen and two patients with a regimen containing an investigational cyclophilin inhibitor. Previous exposure to NS5A inhibitors was prohibited. In the trial, the Daklinza plus sofosbuvir regimen demonstrated overall SVR12 in 90% of treatment-naïve and 86% of treatment-experienced chronic HCV genotype 3 patients. SVR12 rates were higher (96%) in genotype 3 patients without cirrhosis, regardless of treatment history. In the more difficult-to-treat patients with cirrhosis, SVR12 rates were reduced (63%) following the 12 weeks of treatment with the Daklinza plus sofosbuvir regimen.
In the trial, there were no treatment-related serious adverse events (SAEs), no discontinuations due to adverse events (AEs), and no new safety signals. The most common treatment-related AEs were headache (20%), fatigue (19%), nausea (12%) and diarrhoea (9%). The updated Summary of Product Characteristics will be available at www.ema.europa.eu.