Sanofi, and its specialty care global business unit, Sanofi Genzyme, announced today that the UK's Medicines and Healthcare Products Regulatory Agency (MHRA) has granted dupilumab, an investigational treatment for atopic dermatitis (AD), a positive scientific opinion through the Early Access to Medicines Scheme (EAMS). The decision means that eligible adults with severe AD can access dupilumab before the drug is granted marketing authorisation in the UK.
"The EAMS positive scientific opinion from the MHRA is an important development for people with atopic dermatitis," said Carla Jones, Chief Executive, Allergy UK. "Allergy UK supports patients with a range of allergic conditions, including atopic dermatitis, and we see the impact this debilitating, life-altering condition can have on people's day-to-day functioning, making simple tasks such as dressing or bathing difficult. These individuals have suffered for most of their lives with widespread inflamed skin, intense itch and sleep disturbances, often causing symptoms of anxiety, depression and a sense of isolation."
"People dismiss atopic dermatitis as 'just a skin condition', but it is much more than that. Atopic dermatitis is a chronic, systemic, inflammatory disease that can have an immense impact on sufferers' lives," said Prof Michael Cork, Consultant Dermatologist, Professor of Dermatology and Head of Sheffield Dermatology Research, University of Sheffield. "Up until now, doctors have had little to offer even the most severe patients beyond an escalating routine of topical treatments and immunosuppressants. Dupilumab targets an underlying cause of the condition and gives us a new treatment approach for patients with the most clinical need."
The aim of EAMS is to provide early availability of innovative new unlicensed medicines to UK patients that have a high degree of unmet clinical need. The medicines included in the scheme are those that are intended to treat, diagnose or prevent seriously debilitating or life-threatening conditions where there are no adequate treatment options.1 Previous products approved under EAMS have mainly been for life-limiting conditions, such as cancer. The inclusion of a treatment for atopic dermatitis, a type of chronic eczema, recognises how debilitating this condition can be and how much impact it can have on people's physical and psychological wellbeing.
Under EAMS, dupilumab is being made available to eligible adult patients throughout the UK who have severe AD that has failed to respond to all currently approved therapies, as well as patients with severe AD who are intolerant of, or ineligible for, all approved treatments.
↓
This is a sponsored advert: Please read the information below
↓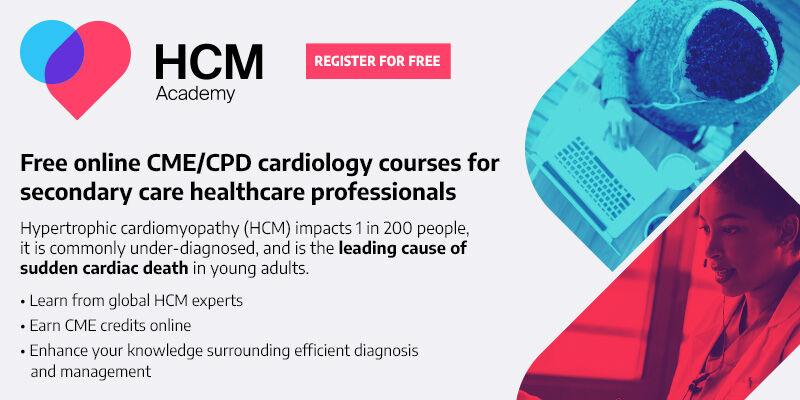 Access our CME/CPD courses anytime, anywhere, and study at your own pace
↑
This is a sponsored advert: Please read the information above
↑
AD (also known as atopic eczema) is the most common form of eczema.2 It can present on any part of the body, and the inflamed and dry skin that is symptomatic of the condition, and the symptoms of potential infections, can be extremely difficult for people to deal with, both physically due to the pain and discomfort, as well as psychologically, socially and emotionally. AD can be painful and itchy, and affect a person's ability to sleep, to concentrate, their personal relationships, their confidence to socialise, and their career.3 This is not widely understood in society, where it is often viewed as a purely physical condition. Many patients express feelings of frustration, embarrassment and anger about their appearance.3
"Sanofi is committed to ensuring that people who really need dupilumab have access to it as soon as possible – which is why we applied for EAMS. MHRA recognising the innovation that dupilumab represents for people living with atopic dermatitis is a significant step forward," said Dr Jasmin Hussein, Head of Atopic Dermatitis and Asthma, Sanofi Genzyme UK & Ireland.
Dupilumab is currently under joint development with Regeneron and Sanofi and its safety and efficacy have not been fully evaluated by any regulatory body. The formal EU regulatory application for dupilumab is currently under review by the European Medicines Agency (EMA).
Patients wishing to access dupilumab through EAMS should contact their healthcare professional.
References
Medicines and Healthcare products Regulatory Agency Guidance. Apply for the early access to medicines scheme (EAMS). Available at:

www.gov.uk/guidance/apply-for-the-early-access-to-medicines-scheme-eams

. (Accessed March 2017).
NHS Choices. Atopic Eczema (Atopic Dermatitis). Available at:

www.nhs.uk/conditions/Eczema-(atopic)/Pages/Introduction.aspx

. (Accessed March 2017).
Anderson RT, Rajagopalan R. Effects of allergic

dermatitis on health-related quality of life. Curr Allergy Asthma Rep 2001

;1(4):309–315.