UCB announced today positive top-line results from the phase 3 study designed to evaluate the efficacy and safety of certolizumab pegol in patients with adult-onset active axial spondyloarthritis (AxSpA), a family of inflammatory rheumatic diseases which includes ankylosing spondylitis (AS).1
"The population in this study included both patients with AS and with an early stage of the disease, called non-radiographic axial spondyloarthritis. 
"Both populations are part of a recently defined group of rheumatic diseases, axial spondyloarthritis. The positive top-line results are very encouraging since there is a need for treatments for patients with non-radiographic AxSpA and for additional effective anti-tumour necrosis  factor (TNF) treatments for AS," said Professor Dr Iris Loew-Friedrich, Chief Medical Officer and Executive Vice President UCB. 
"Full analysis of the efficacy and safety data of this study is on-going and we look forward to discussing the results with the regulatory authorities."
In this 24-week, multicentre, double-blind, placebo-controlled Phase 3 study, 325 patients with AxSpA were randomised to receive certolizumab pegol, 200 mg every two weeks, or 400 mg every four weeks, or placebo. 
This dosing schedule followed a loading dose of certolizumab pegol (400 mg) at weeks 0, 2 and 4. At week 12, a statistically significant higher proportion of patients receiving certolizumab pegol compared to those receiving placebo achieved the primary endpoint of at least 20 per cent change in the Assessment of SpondyloArthritis international Society improvement criteria (ASAS20). 
Sub-population analyses indicated that certolizumab pegol also improved the signs and symptoms of AS and non-radiographic AxSpA, pre-specified sub-groups of the overall population.
↓
This is a sponsored advert: Please read the information below
↓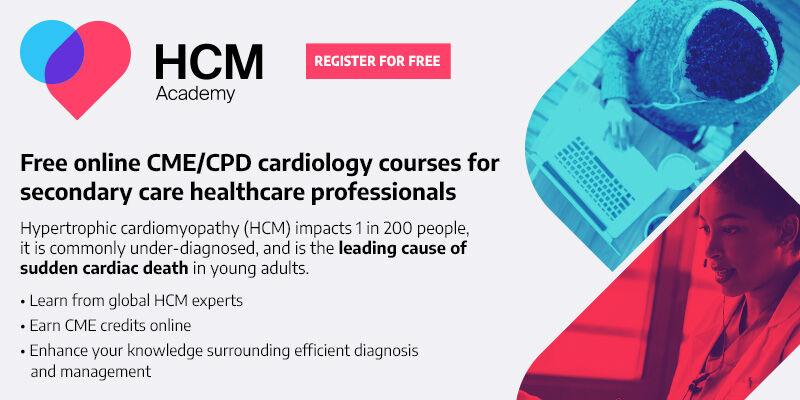 Access our CME/CPD courses anytime, anywhere, and study at your own pace
↑
This is a sponsored advert: Please read the information above
↑
The most common treatment emergent adverse events that occurred in ≥ 5% of patients taking certolizumab pegol (all doses) and more frequently than placebo were upper respiratory tract infection, elevated liver function tests and abnormal CPK levels. 
While the incidence of serious treatment emergent adverse events reported in the certolizumab group was comparable to the placebo group, the incidence of serious infections/infestations was higher in the certolizumab pegol group.
The study's primary endpoint was the ASAS20 improvement criteria and is defined as an improvement of at least 20% and absolute improvement of at least 1 unit on a 0-10 scale in at least three of the four following domains: patient global assessment, pain assessment, patient function, and inflammation and the absence of deterioration in the remaining domain.1,2
In the U.S., Cimzia® is approved for the treatment of adults with moderately to severely active rheumatoid arthritis. In the U.S., Cimzia® is also approved for reducing the signs and symptoms of Crohn's disease and maintaining clinical response in adult patients with moderately to severely active disease who have had an inadequate response to conventional therapy.
In the European Union, Cimzia® in combination with methotrexate (MTX) is approved for the treatment of moderate to severe active RA in adult patients inadequately responsive to disease-modifying antirheumatic drugs (DMARDs) including MTX.