After years in the making, Mater Dei Hospital, the new acute and teaching hospital opened in July 2007, is Malta's flagship facility and a new beginning for the country's healthcare.
Hospital Healthcare Europe special report
by Carole Mongin-Bulewski
PhD
Contributing Editor

Mr Tonio Mallia
Director, Materials Management and Logistics
Josette Sciberras,
Principal Pharmacist
Mr Joe Cassar, Manager, Radiology Services
Dr Joe Pace, Manager, Information Systems
Dr Hugo Agius Muscat, Director, Information ­Management and Technology
Ing Ray Piscopo, Head, Engineering Operations
Mater Dei Hospital, officially inaugurated on 29 June 2007 in Msida, Malta, is the result of a strong will to bring healthcare in Malta firmly into the 21st century. The project, which first started in 1992, was originally conceived as a specialty hospital for Mediterranean diseases. A change of government later and the scope was altered for Mater Dei Hospital to be a general hospital. A final change in direction occurred when Dr Louis Deguara became health minister; and, since 2000, the ­objective has been for Mater Dei Hospital to become the main acute hospital in the country. It replaces in this ­capacity St Luke's Hospital, which, with its Nightingale-style wards, was built at the end of the ­Second World War. For a time, it was thought that St Luke's could be refurbished, and some wards were ­renovated. However, it soon became clear that this was not the way forward, as the costs were far too high for a result that was unsatisfactory. In addition to being a state-of-the-art hospital and a flagship for health services in Malta, Mater Dei is also a teaching hospital – being located right next to the campus of the University of Malta.
With Mater Dei Hospital, healthcare in Malta is going to change for the better. MRSA rates – Malta currently ranks 5th in Europe – are bound to drop dramatically, and the new facilities and equipment will attract and help retain staff, another of the problems currently facing some areas of healthcare, such as radiology, anaesthesia and nursing.
A state-of-the-art building
The site for Mater Dei Hospital was chosen after considering the requirements for an acute hospital (total floor area of 232,000m2; 8,000 rooms) that would also double up as a teaching hospital. In other words, a lot of space was required, and the hospital needed to be located next to the university. Because the hospital was built next to the valley of San Gwann, the building had to respect the natural shape of the valley and complement it in its architecture. This is why the different parts of the building rise gradually rather than being a high, large block.
Environmental considerations played a major role in the development of Mater Dei Hospital, as Maltese resources have always been scarce. Topsoil had to be preserved during construction and was stored south of the site then brought back. Trees that would have normally been cut down were moved and replanted at other sites – another condition being that five times as many trees had to be planted. Rubble walls and buildings of cultural heritage value, such as the famous Maltese cart ruts, were moved and rebuilt in a safe environment.
Insulation and energy saving were important points during construction. Patient rooms are located on the north side of the building, overlooking the valley, so that they are not touched by direct sunlight. External walls are insulated, with high-performance glass (double-glazed and tinted) in the ­windows.
The roofs are covered with plantrooms, where the outside air is cooled for the air-conditioning system. Ambient air passes into air-handling units (through dust filters), where it is treated. It then enters through a coil with cold/chilled water and is released into the room. Heated air inside the room is sent back into the air-handling unit, meaning less cooled water is needed to recool it. All these installations reduce cooling costs between April and November and heating costs during the remaining months.
A water reservoir onsite (open air) collects rainwater from the roofs; it is then stored and used for irrigation. Dirty water from showers, basins and toilets is collected, treated and recycled for use in soft landscaping.
Chillers with heat recovery units can even produce hot water while at the same time saving energy. There are 16 chillers onsite, which cool water to 7ºC; the heat generated by two of these chillers is kept and used to heat water to about 65ºC before it goes to the boiler, where fuel is used to heat it to 90ºC.
Lighting is controlled by motion sensors, with fluorescent tubes being equipped with electronic
ballasts, which reduce energy consumption by 30–40%.
A computerised building management system controls heating, ventilation and air conditioning, and adjusts the parameters automatically. For example, if there is reduced flow of fluid inside a pipe, the system increases the power in the pumps by means of variable speed drive until the flow increases to the set points. It also controls the water flows into fan coil units in each room, and balances airflow. Energy consumption is monitored by this system. In this way, all mechanical and electrical systems will be run efficiently to minimise the use of energy. The first year of consumption monitoring will be used as a
reference for better management of energy in the following years.
Comfort, aesthetics and architecture
The building concept is that of a typical Maltese/Mediterranean village, a medical village in this case, with a square (piazza), a church (the chapel) and cafés (in this case, the business/shopping area).
While Mater Dei Hospital strengthens the hotel side of services for patients, for staff also the place is comfortable. A lot of money has been spent on staff facilities such as showers, toilets, restrooms, restaurants, and even a small hotel for doctors on call. These features, and not just increased salaries, will help attract and retain staff.
Each hospital block has been assigned a particular colour, which is better for finding your way around, and 600 original pieces of artwork have been commissioned to the School of Arts, in addition to 40 pieces for the paediatric ward made by schoolchildren following an arts competition.
Different architectural features of the hospital reflect the history of Malta. For example, cubic structures mimic those of the old capital, Mdina, and of the current one, Valletta. Narrow corridors – a natural protection again direct sunlight – are similar to those found in Maltese towns. Domes are a reminder of Maltese Baroque style but also house the radiology department, which is located underground. Towers on the sides of the buildings serve mainly as fire/emergency escapes and also as ventilation shafts. The unifying element is that Mater Dei Hospital, with its cascading architecture, resembles a fortress, made of the local globigerina limestone. The total cost for the building of Mater Dei Hospital was approximately 250 million Malta Liri (about €583m), including €62m for medical equipment.
↓
This is a sponsored advert: Please read the information below
↓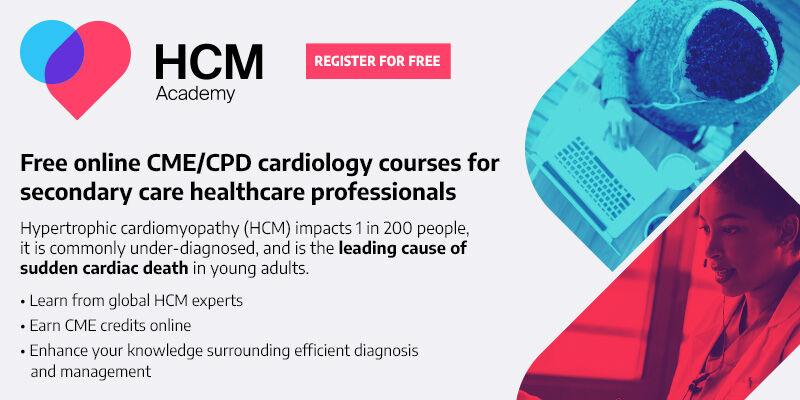 Access our CME/CPD courses anytime, anywhere, and study at your own pace
↑
This is a sponsored advert: Please read the information above
↑
Radiology goes digital
These are exciting times for radiologists in Malta. The former radiology department, established in the early 1960s at St Luke's Hospital, is to be transferred to Mater Dei Hospital. There is currently a ­shortage of radiologists in the country, with staff being recruited from abroad. However, Mater Dei Hospital will be strategically used not only to retain staff but to tempt back Maltese radiologists who are currently working abroad.
This is not the only major change for radiologists in Malta. All the equipment at Mater Dei Hospital is brand new – or almost new – and digital. A lot of training has already taken place, with more planned in the months to come. Some areas, such as portable X-rays, will remain analogue for a little while, but these, too, will soon be replaced by digital equipment.
A new IT system
Because Mater Dei Hospital will be the main provider of secondary care in Malta, it has been the focus of attention for the implementation of a new IT system. However, the system will also be used in other hospitals once it is fully functional at Mater Dei Hospital, as it makes sense to work with one integrated system.
Existing systems have been in place since the 1990s. The patient administration system (PAS) was first implemented in the mid-1990s and is still used today at St Luke's and other hospitals. The new system is being built on the existing PAS, with added items such as a laboratory information system, a radiology information system (RIS) and a picture archiving and communication system (PACS). All these elements will be integrated with the iSoft clinical management system.
Since 1978 it has been a tradition in Malta to keep all patients' records on paper. Obviously, it will be impossible in such a short time to computerise all these data in a structured fashion. The plan is to set up an imaging project that will electronically archive the records. This will remove the need to physically retrieve the files, but it is still impossible to enter all the data in a structured fashion.
After everything is in place at Mater Dei Hospital, new elements might be added to the system, such as assets management, supplies or HR systems, although the government may take control of this side of things and integrate these elements into its own system.
Although implementing the new IT system for Mater Dei Hospital has been the main priority in recent times, eHealth has also received some attention. Malta is following other EU countries in ­creating electronic health records and working on system interoperability. An eHealth portal has also been launched where Maltese citizens can access online services (see Resource). Private healthcare providers in the country are also trying to purchase systems that will comply with the standards set by the public sector.
The problem of supplies
Because Malta's closest neighbour, Sicily, is a one-hour flight away, and because there is no industry able to provide the goods, Malta is very different from other countries when it comes to supplies. Apart from pharmaceuticals, which are bought by the pharmacy department, all equipment, large or small, is bought by one single department. The Government Pharmaceutical Services (GPS) is an agency that is currently responsible for the procurement and purchasing of supplies, which are then distributed to hospitals and services. This pathway, however, can lead to problems of accountability and traceability.
When Tony Mallia (Director of Materials Management and Logistics) came to work at St Luke's several years ago, he decided that the hospital should be divided into 250 cost centres. That way, each ­centre's trends and characteristics can be established, which is important for further planning and top-up services to be fully functional.
Mallia's project aimed to create a central procurement unit, managed by the GPS, where all administrative tendering processes are handled. The hospital itself decides on purchasing, rather than the GPS – as was the case previously. This process is more transparent, and also more competitive on a financial level as it is much easier to negotiate prices, particularly for expensive radiology equipment.
Services management
Catering services are not currently as good as they could be, and the idea is for a more holistic approach at Mater Dei Hospital. For the best service – for patients and in terms of cost – Mallia believes that catering should be outsourced.
Linen laundering was carried out centrally in the hospital before the service was moved to a cooperative, still in the hospital. Laundering quality could be improved by using ­external ­services. There are two hospital cleaning services currently in place: hospital cleaners and an outsourced ­contractor. Again, a fully outsourced service could be the way forward.
Times are changing for pharmacy
With government planning to move all free dispensing from hospital to private retail pharmacies, the day-to-day job of hospital pharmacists will change, giving them more time to focus on other aspects of their work, such as pharmaceutical care, pharmacy practice and reconstitution.
The distribution process at Mater Dei Hospital will also change, with a computer-controlled pneumatic system, which will allow preparations and medications to be sent to various parts of the hospital without pharmacists having to walk the wards.
The compounding/quality assurance process has been the centre of important investments and will undergo major changes. The plan is for IV bags to be prepared in the pharmacy (at the moment, they are prepared by nurses at ward level), as this will be more cost-effective, with less waste (for example, on vials for paediatric use).
What's to come?
In the months to come, the oncology and dermatology departments, which are currently located at the Sir Paul Boffa Hospital, will move to Zammit Clapp Hospital. Zammit Clapp Hospital, which ­currently hosts a small rehabilitation centre, will be moved to St Luke's, so that this service can be developed further. For the past 12 years, Zammit Clapp Hospital has been dedicated to geriatric rehabilitation. However, at the moment, only 60 beds are available. The aim, when the service moves to St Luke's, is to have three times more (ie, up to 180 beds).
This will be the initial step in a much larger rehabilitation hospital project. The concept is a continuum of care aimed at ill or elderly people who, for example, have suffered multiple trauma, a stroke or undergone major surgery such as hip/knee replacement or amputation and cannot go straight back home. It is clear that these patients should not stay in an acute hospital setting either. After three to five days in acute care, patients will be sent to a rehabilitation centre, where intensive physiotherapy, nursing and appropriate medical care will be provided, so that these patients can be brought back into the community in good shape. All the different rehabilitation departments (eg, cardiology, orthopaedics) will eventually be moved to one centre, which is better for the patient than having to move from one department to another. It is important that this project takes off as, without a good rehabilitation centre, the acute care hospital will fail.
The Maltese people, because of their history of foreign invasions and sieges, know how to fight to get what they want. Getting the Mater Dei Hospital project on the rails was at times a struggle, but now that it has come to completion there is a sense of great pride in everyone who has been involved in the project. Rightly so.
Resource
eHealth Malta
W: www.ehealth.gov.mt