Deanna Wilson
Editorial Consultant
Hospital Imaging & Radiology Europe
In broad terms teleradiology has been going for 20 years. Originally, it was in the form of public health networks set up in sparsely populated places such as Alaska, and run by an X-ray technician and a general physician. Academic radiologists who moved to universities abroad similarly found it useful. But recently it has become big business, with many radiology departments grateful for the opportunity to outsource their backlog of plain films to a commercial company, and many radiologists grateful for the chance to remain undisturbed during the small hours.
A key driver is that the sheer volume of scans has greatly intensified in recent years. Whereas a CT examination of the body generated 50–70 images only five years ago, today it could be anything between 800 and 5,000 images. As CT scanning begins to replace plain film, the situation can only get worse.
A growing international presence
At present, although several companies are offering teleradiology services on a national scale, only two are doing so on an international basis – the International Teleradiology Corporation (ITC) and the European Telemedicine Clinic (TMC). Working across countries presents some interesting challenges that each company is dealing with in a slightly different way. ITC was set up by Dr Christopher Pozza – a radiologist who trained in Australia, the US and the UK – originally to help out his old US hospital. Today it has offices in the US, Australia, the UK and the Caribbean. The move into a new country depends on local need, and is confined to English-speaking territory because of the difficulty of conversing with, say, radiographers, explains ITC's UK spokeswoman Verity Ferguson.
TMC's base is in Barcelona, Spain, where it was started in 2002 with the support of the Catalan government and the Barcelona authorities. Now it provides services to  one place," says its institutional rSwedish, Norwegian and UK hospitals. "We're not centred inelations director, Eva Moll de Alba. The company employs 70 radiologists, with a core team of eight working fulltime in Barcelona. Using mainly local radiologists enables communication, and reports are always sent out in the local language.
Nevertheless, language is the potential problem, she says. "You need fluency, even if you're not a native speaker. If necessary, our staff are given weekly lessons that can be done remotely." Communications are the most important aspect of teleradiology. In a clinical setting you're in touch with colleagues using internet protocol (IP) telephones and various web-based tools. "We have very close contact with the client hospital, assigning a regular radiologist to each, in order to understand the local culture and any special features. For instance, Barnsley, UK, has high asbestosis levels because it's a former mining area. If you didn't know this, you could misinterpret the results." In fact, a second reading is always carried out by the staff based in Barcelona.
Out of sight, peace of mind
The reasons for outsourcing can vary, notes Ferguson. "Basically, we're helping with heavy workloads and out-of-hours work; accident and emergency (A&E) departments tend to use CT rather than plain film, for instance. In the US, the emphasis is on emergency and stat reporting – with a 30-minute turnaround – of ultrasound, MRI and CT scans. In the UK, it can be a backlog of plain films. We have a client hospital there that calls us in every three weeks to get rid of its logjam."
↓
This is a sponsored advert: Please read the information below
↓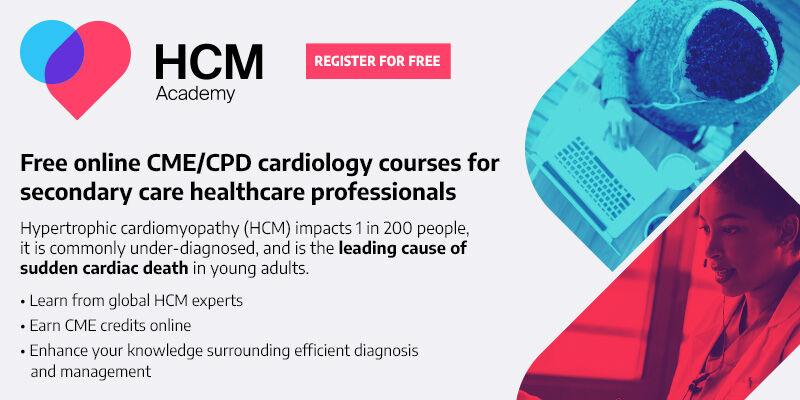 Access our CME/CPD courses anytime, anywhere, and study at your own pace
↑
This is a sponsored advert: Please read the information above
↑
Both companies set great store by the standard of their work and on their role as educators and trainers, not only of their own staff, but of their clients' staff, too. All the radiologists they employ are fully qualified in their own country. For its US operations, ITC requires radiologists to be certified with the American Board of Radiology and to hold a state licence. Wherever they are based, all radiologists must work to the relevant overall standards that apply: in the US, those of the American College of Radiology; in Europe, those of the European Association of Radiology. European-based staff must also adhere to standards regulated by the national societies.
"Our radiologists have the same standards as those in hospital, and the company maintains an ongoing schedule for them to obtain continuing medical educational accreditation," says Ferguson. In the UK, Prof Adrian Dickson of the Royal College of Radiologists oversees quality assurance issues in MRI, covering the quality of the company's reports and turnaround speed. In fact, there are differences in the style of the reports, depending on whether it's a referral from a general practitioner for a fracture or from an A&E department.
TMC, too, has a strong focus on professional development programmes for radiologists and radiographers. It also likes its staff to keep some attachment to clinical work. "We all learn something from friction with our colleagues," de Alba points out. "Disagreements can be useful." Increasingly, the company is finding itself acting in an advisory or educational capacity to its clients. "We often support local radiology departments with procedures – we advised one hospital of the radiation risk involved in carrying out too many CT scans on young patients, and another on how to perform MRIs more efficiently," she says.
Sometimes, the company gets involved in what she describes as "competent insourcing", such as sending a technician for three months to a small hospital in the extreme north of Sweden that was self-taught in imaging techniques, to instruct staff in reducing the overall number of images and producing them to a higher quality. It was also the opportunity to teach the new radiologist the centre's own reading system, important in avoiding mix-ups in the interpretation. Now, the centre has set up a programme with a university hospital in Sweden, for students in their final year of radiology training, using a mentor from Barcelona, and a UK university has also expressed interest in the scheme. It is also working in Eastern Europe, helping to train radiologists there by offering volume work.
Homework
Another feature of outsourced teleradiology is that some radiologists work from their own homes. On the surface this could entail logistic and security difficulties. But, explains de Alba, "we provide the equipment, which includes firewalls and so on, and we inspect the location to ensure there's an optimal environment. We keep full control over our resources".
Of course, it is broadband internet access that underpins the success of teleradiology. But according to Otha Linton, executive director of the International Society of Radiology, in Bethesda, US, apart from 25 countries where the change to digital imaging is well advanced, not least because of the increasing use of PACS, things are much bleaker. "In India, they're hand-processing X-ray film; in central Africa, they have to use whatever anyone has put there. One of the society's key policies is to get equipment from the haves to the have-nots," he says. It does so by working alongside bodies such as WHO, the International Atomic Agency and the International Labour Office. And organisations including the Radiology Outreach Foundation and Thomas Jefferson University, Philadelphia, send equipment out to needy countries, whether refurbished or discontinued stock, or donated.
Even so, there are maintenance, infrastructure and staffing problems to contend with, says Linton, citing the case of an Indian doctor practising in the US who returns to India for three months every year to set up a mammography service. "But he has no chance of follow-up by biopsy or surgery because the backup's not available." On the other hand, equipping hospitals in the Middle East has been very successful, both because of their existing links with US and UK hospitals, and because money wasn't a problem. Using the technology to help the underprivileged is very much what the society is about.
All the same, he points out, even in the more advanced countries, online technology can hit barriers, though for different reasons. "With electronic teaching materials you can dial up what amounts to a textbook. But often senior people don't know how to use the technology, decision-makers in academia are not very convinced, while the younger generation is trying to find ways of getting round this." In time, this surely must pass. It's clear that, for all the current unevenness, teleradiology is taking off.