Aimmune Therapeutics has announced that the New England Journal of Medicinehas published the full results of the landmark Phase III PALISADE clinical trial of AR101, Aimmune's investigational biologic oral immunotherapy for desensitisation of patients with peanut allergy. PALISADE is the largest and first successful Phase III peanut allergy immunotherapy trial to date.
"This publication in the New England Journal of Medicine recognises the rigour, scale and importance of the PALISADE trial, which will inform ongoing research in food allergy and could change practice for peanut allergy," said A Wesley Burks, MD, Executive Dean and Curnen Distinguished Professor of Pediatrics, University of North Carolina School of Medicine, member of the Aimmune Scientific Advisory Board, and senior author of the NEJMpublication.
"Peanut allergy demands lifelong vigilance to avoid accidental exposures, and the unpredictable severity of reactions that do occur can take a toll on children and families. By significantly reducing the frequency and severity of allergic reactions to peanut, AR101 could provide reassurance and make a meaningful, beneficial impact on people's daily lives."
As reported in the NEJM article, "AR101 Oral Immunotherapy for Peanut Allergy,"1 PALISADE met its primary endpoint and key secondary endpoints. In the trial's primary analysis of peanut-allergic children and adolescents ages 4–17, AR101 treatment resulted in a significant increase in the amount of peanut protein tolerated, compared to placebo. The increase, which was measured through a series of doses in an exit food challenge, suggests that AR101-treated patients could expect to have protection against reactions to accidental peanut exposures.
In a real-world translation of the amounts of peanut protein tolerated (where one whole peanut kernel contains approximately 250–300 mg of peanut protein), 67% of AR101 patients tolerated a single dose of at least 2 peanuts; among AR101 patients who completed the trial, 85% percent tolerated this level, which is equivalent to 3–4 peanuts of total exposure. Also, 50% of AR101 patients tolerated the highest challenge level, a single dose equivalent to 3–4 peanuts (7–8 peanuts total exposure).
↓
This is a sponsored advert: Please read the information below
↓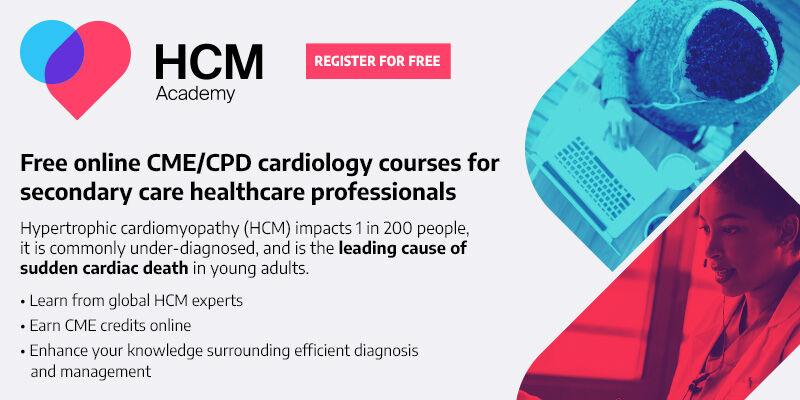 Access our CME/CPD courses anytime, anywhere, and study at your own pace
↑
This is a sponsored advert: Please read the information above
↑
AR101 treatment also resulted in a reduction in the number and severity of reactions in the exit food challenge, compared to placebo. In the exit challenge, 10% of AR101 patients received epinephrine, and the median dose at which it was given was 1000 mg of peanut protein (or 2,043 mg of total exposure), compared to 53% of placebo patients at a median dose of 100 mg. This corresponds to an overall 81% reduction in epinephrine use in AR101 patients across all levels of the exit challenge, with a 99% reduction at the 300-mg level and a 94% reduction at the 600-mg level.
AR101 demonstrated a favourable safety profile in the highly atopic patient population enrolled in PALISADE. Treatment-emergent adverse events occurred in more than 95% of patients in both trial groups, and nearly all were mild or moderate in severity. In AR101 patients who experienced treatment-related adverse events, 2.4% experienced severe adverse events and 1.1% experienced serious adverse events. Epinephrine was used for severe adverse events in two patients, one of which was the single case of anaphylaxis in the trial.
"PALISADE is the largest and most rigorously conducted oral immunotherapy trial for peanut allergy ever reported, as well as the first to use an independent, blinded assessor, and the first to accept participants with a past medical history of severe or life-threatening anaphylaxis," said Daniel C Adelman, MD, Chief Medical Officer of Aimmune. "We're pleased and grateful to share the success of this groundbreaking trial and its recognition by the New England Journal of Medicine with all of the patients and their families who made it possible, along with the allergists, clinical and research teams, and advocates who put years of collaborative effort toward having an effective, approved treatment for food allergy."
"This publication in the New England Journal of Medicine signifies our progress and momentum towards making an approved therapy available to the millions of families who want a robust, reliable peanut allergy treatment that can provide protection in cases of accidental exposures. We are excited to be submitting our applications for marketing approval in the United States next month and in Europe in the middle of next year," said Jayson Dallas, MD, President and CEO of Aimmune. "At the same time, the publication exemplifies our commitment to the entire food allergy community to not only be transparent, but also to contribute to our collective understanding and advance the field of food allergy."
References
Vickery BP et al. AR101 oral immunotherapy for peanut allergy. New Engl J Med 2018; DOI: 10.1056/NEJMoa1812856.