An electronic device giving visual and audible feedback on how people with severe lung diseases breathe in and out, motivating them to perform vital lung clearing exercises, is one of four flagship innovations from Sheffield Teaching Hospitals NHS Foundation Trust being showcased at a major regional awards ceremony.

Used in conjunction with a handheld breathing device known as an Acapella, the electronic data capture system gives instant feedback on how well patients with cystic fibrosis and other respiratory diseases use the device, and could play a leading role in helping them to clear lungs and improve health.
The system is currently being tested by Dr Martin Wildman, a consultant in respiratory medicine at the Northern General Hospital's cystic fibrosis unit, and has been shortlisted for a 'Medical Devices and Diagnostics' category at the Yorkshire and Humber's Medipex NHS Innovation Awards 2014. It was jointly developed by Dr Ben Heller, a principal research fellow in the Centre for Sports Engineering Research at Sheffield Hallam University, and Dr Martin Wildman.
Dr Martin Wildman, a consultant in respiratory medicine at the Northern General Hospital's cystic fibrosis unit, said: "Helping patients with cystic fibrosis and other respiratory illnesses find out which techniques work best for them is vital in reducing chest infections and improving lung function. By monitoring the use and effectiveness of the Acapella device physiotherapists will be able to better support patients. This could be critical in improving overall health or giving them access to alternative lung improving treatments."
The Jessop Wing Maternity Unit have also been nominated in the Secondary Care category for work which is using detailed images of the inside of the body to diagnose placental adhesive disorder, a serious pregnancy complication causing severe bleeding.
Dr Elspeth Whitby, of the Jessop Wing Maternity Unit and the Academic Unit of Reproductive and Developmental Medicine at the University of Sheffield, said: "The number of cases of placental adhesive disorder are rising globally, and if undiagnosed women are at much higher risk of serious complications before and during labour. Our regional MRI scanning service is reliably and accurately able to diagnose the complication before birth, allowing for safer management of the disorder and preventing unnecessary anxiety for pregnant women and their families."
↓
This is a sponsored advert: Please read the information below
↓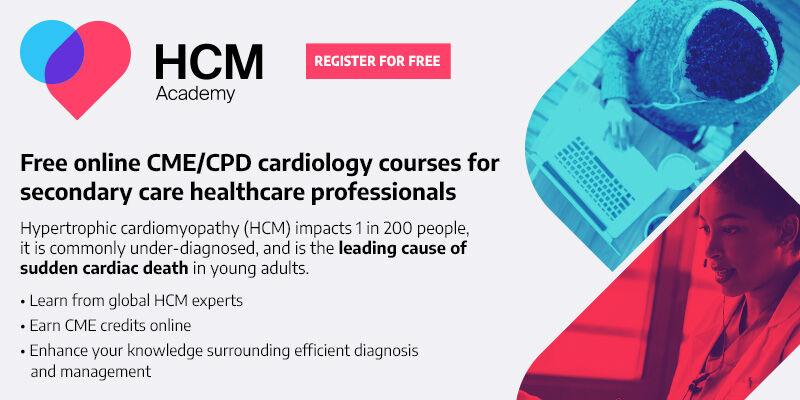 Access our CME/CPD courses anytime, anywhere, and study at your own pace
↑
This is a sponsored advert: Please read the information above
↑
Affordable multimedia training allowing clinicians from across the globe to learn how to use a pill-sized camera diagnosing gut disorders is up for the 'Software and Telehealth' category.
Developed by Dr Mark McAlindon, a consultant gastroenterologist at Sheffield Teaching Hospitals NHS Foundation Trust, who first pioneered the technique the training will allow other centres from across the world to benefit from the expertise and specialisms of the Royal Hallamshire Hospital's internationally renowned capsule endoscopy centre.
Dr Mark McAlindon said: "The award would fund IT support to tele-educate 10 nurses in their own UK centres from Sheffield as the hub and internationally to deliver a second stage training in two centres in Croatia and Slovenia."
Medical scientists in the nuclear medicine department at the Royal Hallamshire Hospital have also been shortlisted in the Medical Devices and Diagnostics category after developing a new system for diagnosing a debilitating digestive disorder.
Staff have modified a commercially available radioactivity detector to enable it to diagnose bile acid malabsorption (BAM). The new system is enabling more patients to be scanned and costs about a tenth of the alternative solution.
BAM, which can cause long lasting and debilitating diarrhoea, is usually diagnosed when a patient swallows a radioactive tracer (SeHCAT) which is then scanned on a gamma camera. All SeHCAT tests are now performed using the new detector, which has reduced waiting times to less than a week and released about six hours of gamma camera time per week for other nuclear medicine examinations. It took about a year to develop and nine patients were scanned using both the old and new systems to ensure the results were consistent.