SATO Europe, a global leader in the development of Auto-Identification and labelling solutions, has unveiled a new range of pioneering ID wristbands for the healthcare sector to enhance patient safety, security and comfort.
The new range includes the Direct Thermal (DT) Line, Eco Line, Laser Line and RFID Line.
Kevin Allart, Healthcare Business Development Manager, SATO Europe, said: "We can now offer a complete portfolio of patient ID wristbands to the healthcare sector that suit individual patient needs and are fit for specific hospital environments and stay durations.
"Healthcare professionals benefit from optimum flexibility and cost-effectiveness in the choice of wristband whilst ensuring patient safety is protected at all times due to accurate data collection and identification. For patients, the ID wristbands have been designed to be comfortable to wear and non-irritable to skin whilst providing peace of mind and convenience."
The premium TT wristband is most suited to long-stay patients, the elderly and babies; manufactured from extra-soft, durable materials which have strong eco-credentials thanks to advanced Econano® technology, it utilises a thermal transfer printing technique that delivers a crisp and robust print which is durable for up to three weeks. For added data protection, the band includes a security ribbon that conceals patient identification.
Meanwhile, the four newly launched wristbands have been developed to offer hospitals and other health organizations more cost-effective ID solutions for short-stay and outpatients whilst delivering many of the same benefits as the TT line.
The Eco and DT wristbands are printed using direct thermal technology and are designed for hospital stays of up to three and seven days respectively. Safe and comfortable for the patient, the bands' material is certified as non-irritable to the skin, under ISO standards. Like the TT line, the DT line incorporates Econano technology and both can be secured with a tamper-proof clip or adhesive to prevent the bands being transferred, maintaining patient security at all times.
↓
This is a sponsored advert: Please read the information below
↓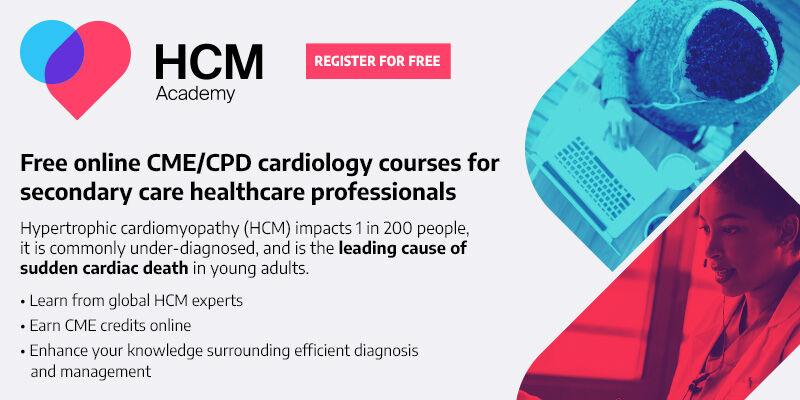 Access our CME/CPD courses anytime, anywhere, and study at your own pace
↑
This is a sponsored advert: Please read the information above
↑
The Laser wristband offers health professionals a truly economical option for hospitals willing to use their existing infrastructure. The band comes in a handy A4 sheet format that can be quickly and easily printed via a hospital's existing laser printer. Convenient for nursing staff, each pack contains 250 sheets with self-adhesive bands and labels. The self-adhesive feature also enables tamper-proof closure which guarantees data remains secure to the right patient.
The Laser wristband is latex-free, water and soap resistant and is designed to be used for up to one week.
Finally, SATO's RFID wristband range offers healthcare facilities a high degree of autonomy, delivering excellent levels of patient safety and security. Customers can choose from three technologies: HF, UHF and NFC, catering for multiple situations and scenarios.
Hospital staff can scan and track patients from a distance using strategically placed RFID readers or mobile devices, minimising the need to disturb them for data collection. The RFID technology is also a useful tool for managing access to departments or wards, for example maternity or mental health units.
The RFID wristbands are printed using direct thermal technology, delivering a high quality print that retains data securely for up to one week.
Mr Allart added: "We understand that there is no one-size fits all solution to patient safety and security; that's why we have extended our range of ID wristbands. Now, we can offer customers in the healthcare sector a comprehensive, cost-effective selection of wristbands that deliver error-free, accurate identification data.
"SATO has been involved in the development of fail-safe solutions for positive patient identification for more than two decades. We have worked with hospitals and healthcare organisations to deliver solutions that withstand the harsh hospital environment whilst preserving patient data securely and safely to provide peace of mind to patients and healthcare professionals alike."