Rod Mitchell
Chairman
European Federation of Colitis and Crohn's Associations
Known also as inflammatory bowel disease (IBD), colitis and Crohn's disease are diseases of the digestive tract, seen primarily in the small and large intestine, but with ulcerative colitis affecting only the colon. In both conditions the intestines become swollen, inflamed and ulcerated. Symptoms can include severe pain in the abdomen, loss of weight, diarrhoea (sometimes with blood and mucus), anaemia (lack of iron), tiredness and lack of energy. Some people experience swollen joints, mouth ulcers, inflamed eyes or rashes on the body. The symptoms can vary in severity from person to person and may either flare up or improve from time to time. Many patients experience periods of remission when they are free of all symptoms.
Although some records refer to colitis being diagnosed in earlier times, both Crohn's disease and ulcerative colitis are officially acknowledged to have been first diagnosed in the first part of the 20th century. While initially the numbers were small, in the past 40 years, partly through a combination of increased knowledge, expertise and more modern equipment, the number of patients who have been diagnosed with IBD has risen substantially. Of late there seems to be a gradual increase in familial disease and in the numbers of children and young people being diagnosed.
Year 2003 data collected from the various patients' associations shows that there are estimated to be more than one million patients with IBD within a European population of some 400 million. While much research has been undertaken worldwide, to this day neither a cause nor a cure has been discovered, although there is now a much greater understanding of the diseases and, through a range of drug and other treatments and sometimes surgery, patients can be helped to have a better quality of life.
European and national IBD patient associations
Influenced by the European ideal of strength through cooperation, the European Federation of Colitis and Crohn's Associations, a Belgian-registered umbrella organisation, was founded in 1990 by 13 national inflammatory bowel disease patients associations from across Europe. Over the past decade membership of EFCCA has risen to 20 national associations (see website). In providing advocacy and support services for patients who have been diagnosed with Crohn's disease or ulcerative colitis and their families, all these organisations take account of local cultures and customs.
While the member associations are working within their countries to assist patients, EFCCA's main objective is to work at the European level to improve the wellbeing of patients of all ages diagnosed with inflammatory bowel diseases by:
Encouraging and facilitating the exchange of information and the promotion of cross-frontier activities relating to IBD, including knowledge exchange with Crohn's and colitis organisations in other parts of the world.
Raising awareness both of IBD and the European patient's concerns, and addressing the "taboo" that surrounds bowel disease.
Encouraging scientific, social and other research into the causes, diagnosis and treatment of IBD.
Working actively at the European level with and for the member associations in cooperation with the doctors, health professionals and others to improve the quality of life and care of patients of all ages and their families.
More information on this can also be found at the EFCCA website.
↓
This is a sponsored advert: Please read the information below
↓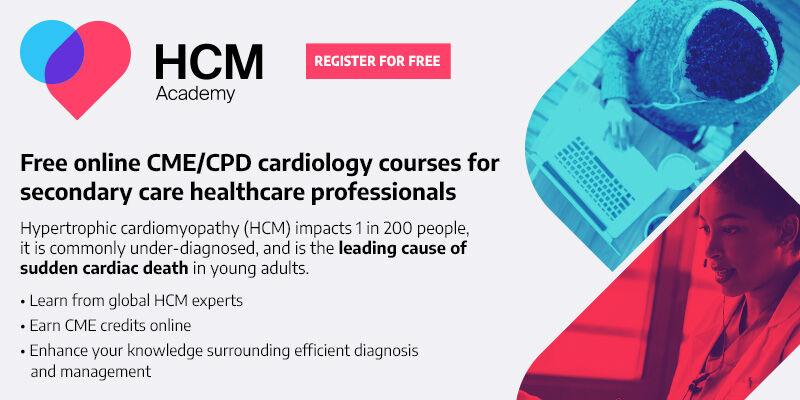 Access our CME/CPD courses anytime, anywhere, and study at your own pace
↑
This is a sponsored advert: Please read the information above
↑
IBD patients' needs … wherever they may live within a growing Europe
Research shows that the patients' basic needs are essentially the same wherever they live. They wish to have their illness diagnosed quickly, to receive the best available treatments and to be cured. Most now want more involvement in their healthcare and to be better informed in a way that is easily understood, whether verbally or in written user-friendly health information. Patients also have questions, and we must work to see how best that these can be answered clearly in the limited time that is available, whether during their visits to the GP or primary healthcare clinic, while in hospital or at the pharmacy.
Medicines can work only if they are taken correctly. Often patients and their carers are afraid. Because of this fear they are not always listening at the time of diagnosis or subsequently when information about treatment options and medicine programmes are being given. While many understand the instructions, a lot do not and it is these patients and carers who must be helped to understand better and to differentiate between the minor and major side-effects of the treatment and when to consult their doctor for further advice. They must be helped to overcome their anxieties, as it is known that some 40% of patients may not take their medicines in the proper way.
To illustrate one particular problem, some patients find it difficult to swallow tablets, and these difficulties must be taken into account – is a liquid available as a substitute for a tablet or capsule, or as an alternative can the tablet be crushed in jam or marmalade, or cut into pieces without affecting efficacy? Many patients are frightened to mention this problem or to ask questions, and they must be encouraged to speak, even though it is acknowledged there are time constraints. It is therefore vital that it is made easy for them to communicate with their physician or pharmacist and to be able to get in touch with them should they have any further concerns after returning to their home.
During a visit to the pharmacy, patience and tact are often needed to help to make the patient or carer relax and understand things better. While there are often detailed patient information sheets issued with medicines, this is not always the case, and even so it is difficult for the patient to translate medical terms into everyday language given the many differing educational levels of the populations across Europe. A simple way must therefore be found to take account of those varied levels of understanding.
Over time the well-informed patient who is linked to a managed system of shared care could also provide benefits for the doctors, hospital pharmacists, health professionals and the funders of health services. Early results from the Expert Patient Programme, a UK NHS initiative, have showed that a 5% increase in self-care produces a 20% decrease in the need for professional care. Importantly, we must remember that the well-informed patient who adheres to his/her treatment programme should also recover more quickly – and Crohn's and colitis patients want all of this too!
How can we all help patients and families manage their illness?
While for some patients IBD is quickly treated and may never recur, for many their debilitating disease is lifelong and troublesome. For more than 50% there will be a need for surgery. So there is also a need to see how best we can all improve our services to the patient, both nationally and on the European scene. EFCCA also assists in countries where there are currently no Crohn's and colitis patient groups, in cooperation with the doctors, nurses, patients and families encouraging the formation of new patient-led groups. As can be seen here and from other literature, there is a need to further improve the two-way communication between doctor/pharmacist and the patient. We must therefore strive to:
Provide better and more easily understood information to patients, whether written or oral, and to assist the patients to take their medication.
Consider the issue of a patient aide-mémoire after each visit or a patients' medical passport in lay language.
Encourage the patients and carers to ask relevant questions and work with them to help them be less afraid.
Provide faster and equitable access to the newer treatments.
We all have a role to play in these days of greater transparency and cross-border movements. In providing better information we should maximise the use of new technologies, especially with the ever-increasing share of the population having access to the internet. With the need to conserve scare resources in an ageing population, but without compromising the use of the best treatment programmes, these will be no easy tasks. However, these aims need to be accomplished, as in chronic debilitating diseases such as Crohn's disease and colitis the patients often need continuing care – and with a better understanding of their illness, their treatment programmes and medicines this will improve compliance and help to improve the quality of their everyday lives.