CCube Solutions announced that Papworth Hospital, the largest cardiothoracic centre in the country, has installed its EDRM (Electronic document and records management) software along with workflow and eForms modules to create an innovative electronic medical records system (eMR) to improve how patient referral paperwork and medical notes are indexed, routed and shared among clinicians and clerical staff.
While many other trusts have digitised patient records, Papworth Hospital has taken an innovative approach to using eMR by concentrating on the patient's pathway from the moment an individual is referred to the hospital to boost efficiency, reduce costs and enhance patient care.
Further to HM Treasury approval, tertiary trust Papworth Hospital is building a state-of-the-art £165 million hospital on the Cambridge Biomedical Campus, which will not have a paper records library on site. Therefore addressing how patient notes are managed is of paramount importance. In addition, given most referrals come from other hospitals via letter, a better system to handle this was required.
Using CCube Solutions' EDRM software at the core, the system comprises a new eReferrals application, an eClinical letter and workflow approval system along with integration with a third party digital dictation solution.
Karen Thompson, Papworth Hospital' s Business Change Project Manager, says, "For the first time, all referrals will be handled electronically. This reduces the time, risk, duplication and costs in circulating paper around the hospital and rationalises an inefficient process."
All referral letters will now be scanned into the eMR on arrival to make them visible to staff and show where a patient is in the booking and treatment process. Patients can be prioritised according to their needs, with two workstreams created simultaneously – an administrative pathway and a clinical pathway. Both work independently of each other.
From an administrative perspective, the health records team can look at the referral on their computers, register a patient if required, check the demographic information and input patient data into the PAS. The Business Support team can also then check clock start dates and 18-week pathway status.
For clinicians, letters will appear in the eMR system with all supporting notes. Clinicians will then use the system to complete a series of actions – document the treatment they want to do, which clinic should be involved, whether to add a patient to a waiting list or route the individual to another colleague. Secretaries will also have visibility of what is happening so that appointments can be arranged.
The new eReferral application went live on September 8, 2014 in the Cardiology department and will roll out incrementally throughout the hospital. To date, 850 staff have been trained and registered to use eMR including around 120 consultants.
↓
This is a sponsored advert: Please read the information below
↓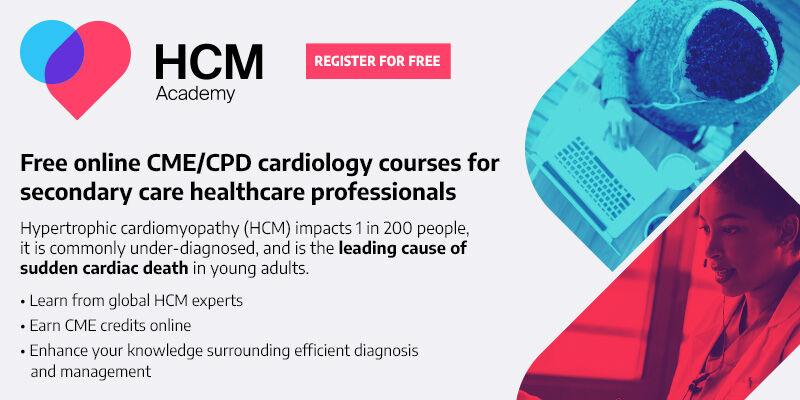 Access our CME/CPD courses anytime, anywhere, and study at your own pace
↑
This is a sponsored advert: Please read the information above
↑
After consultations, the eClinical letter and workflow approval system enables secretaries and clinicians to draft letters and route these document around for review, sign off and ultimately onto GPs. The hospital is also in the process of designing and implementing eForms to help capture new patient information without relying on paper.
David Wilcox, Papworth's Hospital's business change & IM&T project manager, adds, "The eMR is also the portal access to other hospital applications like the PAS and Pathology solution which means consultants don't have to change systems. In other words, there is a single sign on which gives staff access to the various databases they need."
Papworth has also integrated its new digital dictation system with eMR replacing an old analogue solution. Secretaries can listen and type letters within this, which improves the speed of the letter drafting process and allows managers to better organise and route work for staff.
The clinical and operational reasons and benefits for implementing an eMR solution are varied:
To support the move to the Cambridge Biomedical Campus given there is no space for records at the new site.
To ensure fast access to patient records 24/7. Historically there was a day's delay with paper records as they had to be recalled. In an emergency, a courier would have to be sent to collect paperwork, which was expensive.
To support multi-disciplinary team working by allowing secure remote access for clinicians to view records from their offices or homes.
To significantly reduce operational costs. Paper notes storage and logistics were costing the Trust around £100,000 per annum not including staff costs. Papworth Hospital estimates that in the last year eMR has saved the Trust 53km of paper from a total output of 1600km.
To enable Papworth to meet the Government target to treat patients within 18 weeks – and know where people are on this timeline – thereby avoiding financial penalties if exceeded.
To improve clinical services and efficiency. For example:
6.1 Papworth provides services to 10 outreach clinics around East Anglia. Services include sleep apnoea care. Currently notes have to be ferried to and from these centres by courier. eMR will in future remove this by allowing clinicians and nurses access to notes thereby saving transport and handling costs.
6.2 A project is underway looking at all the reasons, which could compound a person to stay longer in hospital. The goal is to get people in and out of faster and reduce the surgical length of stay. The new eMR will help reduce the time to process patients.
Vijay Magon, CCube Solutions' managing director, says, "Papworth has addressed the beginning of the patient's journey within the hospital. It hasn't worked back like other trusts and focused on scanning legacy records. It is hoping that by greatly reducing the amount of paper produced at the outset, it won't have to do back scanning given the cost and complexity of doing so. This makes a lot of sense as over 70% of new patient information is generated electronically anyhow."
The project recognised as innovative
Papworth Hospital won Public Sector Project of the Year at the 8th Document Manager Awards ceremony held last week on October 23, 2014.
David Tyler, Document Manager's editor, says, "This year's project awards really impressed the judges in general with some interesting applications of DM and ECM technology as well as clearly defined benefits. Nonetheless CCube Solutions was a clear winner in the Public Sector Project category with a solution described by one judge as 'A powerful example of ECM capability'. CCube Solutions has won this award previously, of course, so they're clearly doing something right in their health sector deployments."