Roche has announced that the Committee for Medicinal Products for Human Use (CHMP) has adopted a positive opinion for the use of ocrelizumab for adults with active relapsing forms of multiple sclerosis defined by clinical or imaging features and for adults with early primary progressive multiple sclerosis in terms of disease duration and level of disability, and with imaging features characteristic of inflammatory activity.
Multiple sclerosis (MS) is a chronic disease which affects approximately 100,000 people in the UK.1 It is typically diagnosed in young adults between the ages of 20-40 years old, making the disease a leading cause of non-traumatic disability in younger adults.2,3
"Multiple sclerosis is a devastating and debilitating disease which has a significant impact on the lives of people with MS and their families'', said Professor Gavin Giovannoni, Chair of Neurology at Barts and The London School of Medicine and Dentistry. "Today's positive opinion on ocrelizumab is great news for people in the UK with MS who are now one step closer to having this important new treatment option. Controlling clinical and sub-clinical disease activity as early as possible is an important treatment goal for people living with MS. The clinical trial data demonstrate that ocrelizumab consistently impacts disease progression and has the potential to change how we approach treating both relapsing and early primary progressive forms of MS. If licensed, ocrelizumab will be a much-welcomed new treatment option for people with MS in the UK and has the potential to greatly simplify MS treatment.''
The positive CHMP opinion is based on data from three pivotal Phase III studies, which met key primary and secondary endpoints. Data from two identical Phase III studies in relapsing forms of MS (OPERA I and OPERA II) showed ocrelizumab demonstrated superior efficacy on reducing the number of attacks (relapses) per year by nearly half and significantly slowed the risk of progression of the disease compared with comparative control groups over the two-year controlled treatment period.4 Additionally, ocrelizumab was shown to significantly reduce new brain lesions measured by MRI in both studies.4-6
In a separate PPMS Phase III study (ORATORIO), ocrelizumab was the first and only treatment in a study of this size to significantly slow disability progression and reduce signs of disease activity in the brain (MRI lesions) within this patient population, compared with placebo with a median follow-up of three years.5,7
↓
This is a sponsored advert: Please read the information below
↓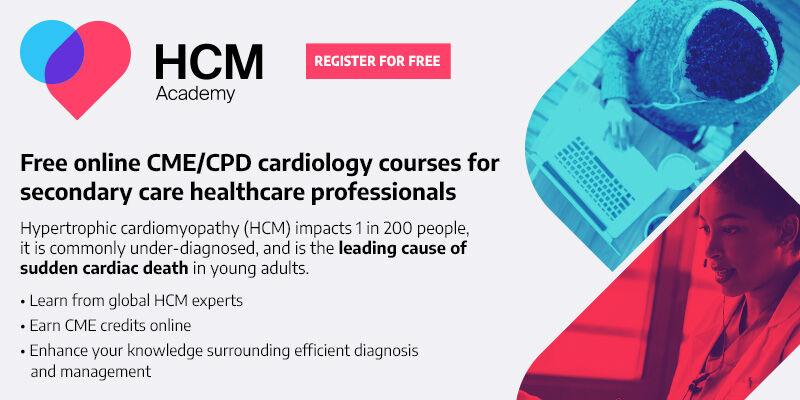 Access our CME/CPD courses anytime, anywhere, and study at your own pace
↑
This is a sponsored advert: Please read the information above
↑
The most common side effects associated with ocrelizumab in all Phase III studies were infusion related reactions and upper respiratory tract infections, which were mostly mild to moderate in severity and in line with the common side effects experienced by patients in the comparative control groups.4,5
"Ocrelizumab is a significant scientific advancement as a first-in-class MS therapy specifically targeting B-cells, a type of immune cell that plays a key role in MS. Ocrelizumab has the potential to offer a unique combination of high efficacy, twice-yearly dosing, with no onerous monitoring requirements' said Dr Marius Scholtz, Country Medical Lead, Neuroscience Roche UK. "The CHMP's positive opinion for the licence of ocrelizumab brings us one step closer towards ensuring people living with MS in the UK have access to this new important treatment option. This is particularly important for people with PPMS, for whom there are currently no treatments available."
Based on this positive CHMP opinion, a final decision from the European Commission regarding the licence of ocrelizumab is expected in the coming months. Following a positive Commission Decision, ocrelizumab will then be granted marketing authorisation that will be valid across the European Economic Area member states.
Ocrelizumab has been licensed for use in countries across North America, South America, the Middle East, Eastern Europe, as well as in Australia and Switzerland.
References
MS Trust. Introduction to MS. Available at: https://www.mstrust.org.uk/understanding-ms/what-ms/introduction-ms. Last accessed: November 2017
MS International Federation. What is MS? Available at: https://www.msif.org/about-ms/what-is-ms/. Last accessed: November 2017
Dutta R. and Trapp B D. (2012) Mechanisms of Neuroal Dysfunction and Degeneration in Multiple Sclerosis. Prog Nerobiol. 93(1): 1–12
Hauser SL, et al. (2017). Ocrelizumab versus Interferon Beta-1a in Relapsing Multiple Sclerosis. N Engl J Med, 376: 221-234.
Montalban, X, et al. (2017). Ocrelizumab versus Placebo in Primary Progressive Multiple Sclerosis. N Engl J Med, 376: 209-220
Giovanonni G, et al. (2016). NEDA epoch analysis of patients with relapsing multiple sclerosis treated with ocrelizumab: Results from OPERA I and OPERA II, phase III studies. European Committee for Treatment and research in Multiple Sclerosis (ECTRIMS), London. Abstract P1593. Available at: http://onlinelibrary.ectrims-congress.eu/ectrims/2016/32nd/146021/gavin.giovannoni.3Cb3Eneda.epoch.analysis.of.patients.with.relapsing.mul tiple.html?f=m3. Last accessed: November 2017
Montalban X, et al. (2016). Evaluation of No Evidence of Progression Using Complete Disability Outcome Measures in Patients With Primary Progressive Multiple Sclerosis in the ORATORIO Trial. 32nd Congress of the European Committee for Treatment and research in Multiple Sclerosis (ECTRIMS) 2016. Available at: https://onlinelibrary.ectrims-congress.eu/ectrims/2016/32nd/147014/xavier.montalban.evaluation.of.no.evidence.of.progression.using.composite.html?f=p6m3e1031o14005. Last accessed: November 2017