Patients will be able to choose from up to five different care providers through the NHS app when they are referred by a GP for treatment, the UK Government has announced.
Giving more options of where patients can go for treatment, including NHS care provided in the independent sector, could cut up to three months off waiting times, the announcement said.
Information for healthcare providers – filtered by distance, waiting times and quality of care – will be available to patients after they have spoken to their GP and they can choose which option they prefer through the NHS app or website.
Currently, figures suggest only one in 10 patients exercise their right to choose, which the Government said it wanted to change by providing more information for patients.
From October, patients already waiting more than 40 weeks for an appointment, and patients that have a decision to treat but have not yet been given a treatment date, will also be asked whether they want to switch hospitals, if possible and clinically appropriate.
In April, the Government commissioned Hewitt review said patients should have greater access to their NHS record, including checking their position on waiting lists and removing themselves.
Access and empowerment
Prime Minister, Rishi Sunak, said: 'Empowering patients to choose where they receive treatment will help cut waiting lists, one of my five key priorities.
'Our aim is to create an NHS built around patients, where everyone has more control over the care they receive, wherever they live or whatever their health needs are.'
Health and social care secretary Steve Barclay said every patient should be able to easily choose where they go to receive treatment.
↓
This is a sponsored advert: Please read the information below
↓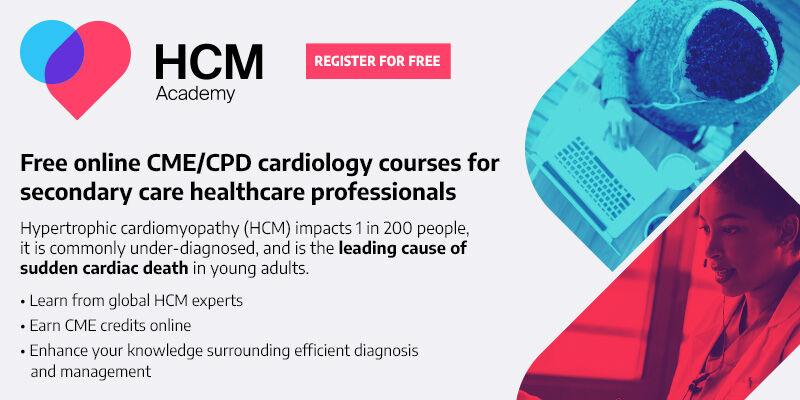 Access our CME/CPD courses anytime, anywhere, and study at your own pace
↑
This is a sponsored advert: Please read the information above
↑
'Millions of people downloaded the NHS app during the pandemic. Increasing use of this fantastic resource will enable them to exercise more choice and get access to essential information about the options for their care including journey time, length of wait and quality of service – all at the swipe of a smartphone screen.'
Amanda Pritchard, NHS chief executive, said: 'Despite significant pressure, the NHS reduced 18-month waits for care by more than 90% by April and, alongside existing tools like elective hubs, surgical robots and "prehab" checks, this is another way that we are continuing to embrace the latest innovations and tech for the benefit of patients.'
Joe Harrison, Chief Executive at Milton Keynes University Hospital NHS Foundation Trust, commented: 'Staff at NHS trusts across the country have been working flat out to reduce the amount of time patients are waiting for elective treatment, and are making incredible progress.
'Giving patients even more access to information about their appointments, and being able to choose where they take place through the convenience of the NHS app, will help trusts continue to provide patients with the best possible care, as quickly as possible.'
While, the Liberal Democrats' health spokesperson Daisy Cooper MP said: 'Rishi Sunak is failing on his pledges to cut NHS waiting lists, recruit the NHS staff we need, and fix crumbling hospitals.
'This latest gimmick will do nothing to change the fact that under the Conservatives, far too many patients are waiting far too long for the treatment they need.
'The Government can't tackle this health crisis until they address the huge staff shortages that blight our local health and care services.'
The Government wants to see 75% of adults in England using the NHS App by March 2024 as the 'front door' to the health service.
A version of this story was originally published by our sister publication Pulse.