A distant memory already, George Osborne's November Spending Review made vital pledges for cancer survival and essential new NHS care models that cannot be forgotten.
Investing an extra £300m per year in cancer diagnostics was one positive outcome from the Autumn Statement. But push the headline figures aside, and there is another promise that could now make real the mission to save an additional 11,000 lives each year as a result of earlier cancer diagnoses.
Right at the very end of the Department of Health's Spending Review settlement, you find a pledge from the government to "encourage" long term partnerships between the NHS and the private sector, especially where these partnerships support the upgrade of diagnostics capabilities and the development of new models of care.
This policy has enormous potential for fully harnessing NHS diagnostics, and in shifting cancer diagnoses away from the all too late stages of the emergency floor, towards much earlier points in patient care – where clinicians can still make a difference.
These partnerships could mean a huge advancement of England's diagnostic capability. They require more than a ministerial nudge – they need fundamental commitment from across the NHS, industry, the private sector and research communities to succeed and allow the NHS to really maximise its diagnostic assets, people and skills. Here's why.
Sweden has done it already and has the best cancer survival rates in the world
The government and NHS England are now on a mission to show serious commitment to improving cancer survival rates at a time when the NHS concurrently embraces radical change for its own survival.
December saw the latest update to the Five Year Forward View, the very vision designed to ensure the NHS continues to exist through new models of care. It emphasises a determination to do more on cancer. It highlighted Ofsted style assessments on cancer progress across health economies, a commitment to delivering on the recommendations of England's Independent Cancer Taskforce, ambitions to significantly improve one-year survival to 75% for all cancers; and immediate deliverables around improving diagnostic waiting times.
NHS talk of simply increasing diagnostic capacity and investing a few hundred million pounds for extra staff and kit, will not be enough to enable laudable aims on cancer survival, on which the government cannot afford to renege.
↓
This is a sponsored advert: Please read the information below
↓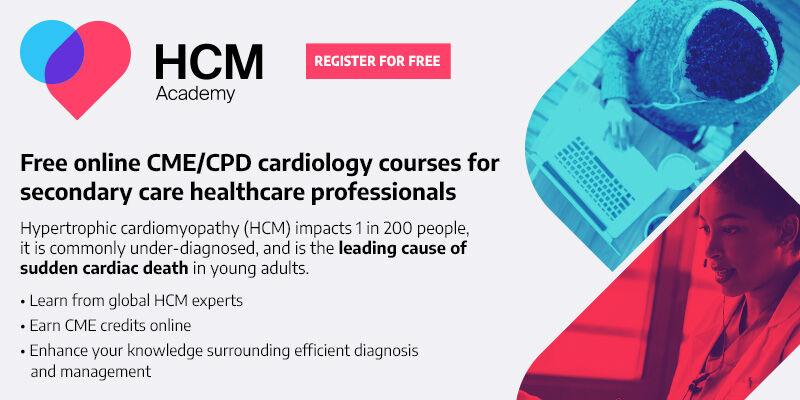 Access our CME/CPD courses anytime, anywhere, and study at your own pace
↑
This is a sponsored advert: Please read the information above
↑
Real partnerships could however be the answer – and have already allowed Sweden to develop one of the most advanced healthcare systems in the world and the best cancer survival rates in Europe.
With cancer survival rates a third higher than in the UK, Sweden has embraced a triple helix approach to healthcare innovation. Put simply this means that healthcare, industry and academia work in very close collaboration – something which is key to the country's high global rankings. It is not about throwing cash at the problem, but about making the most of the country's assets to deliver the best outcomes possible for patients.
The country's ministers do more than just encourage these partnerships. They tell the world how triple helix partnerships are fundamental to the best outcomes for patients, and in ensuring the right mix of skills and resources throughout healthcare so that the right care is available at the right time. To quote one minister, it means that "industry takes responsibility for research – and academics work as entrepreneurs".
Diagnostic super-hubs – insourcing, leveraging NHS skills and making digital pathology possible
Signs of this approach are already emerging in England, but only in pockets. Collaboration through academic health science networks, and through initiatives like the Northern Health Science Alliance have touched on the approach needed. Many vanguard sites have also taken note of Sweden's collaborative approach to healthcare, as they pioneer to develop new models of care.
This must happen on a much wider scale and goes a step beyond the UK government's pledge to "encourage" the private sector and NHS to collaborate for better diagnostics and new models of care. It crucially involves research too, and that is where the real difference can be made.
Adding research and academia into the mix, can allow diagnostic super-hubs to be created, where NHS trusts with the right capacity and specialist skills can insource diagnostic functions from across a region, rather than simply relying on the private sector to pick up for trusts where capacity is missing.
Opportunities presented by devolution in areas like Greater Manchester, present the unique possibility to develop regional services, especially in diagnostics. This would allow the dual benefits of workload balancing and sub-specialisation, improving both efficiencies and quality. Pathology is a key example of where this potential could be unleashed. With the NHS now on the edge of a digital transformation of pathology, now is the time to not only do things better, but to do better things and create a central hub for pathology, leveraging the best of the NHS expertise, research excellence and industry technology.
If adopted more widely across the country, such a model can deliver a step-change in diagnostic capability. Partnerships across research, the health service and industry can allow the NHS to engage in cross geography working, sharing pathology expertise across regions and across the country. It can quickly translate academic outputs into patient benefit. And it can allow the NHS to deploy technologies like digital pathology across entire regions. Rather than individual sites paying individually for technology potentially beyond their budgets, procurement via a central hub would allow the cost to be shared, not only across trusts, but across disciplines and sectors, making important technology, already used by the best performing countries, affordable to the NHS.
Changing the approach to diagnostics can have an impact far beyond more timely cancer care, but can help ensure early identification and interventions for a whole range of serious illnesses. While the government is talking about long-term partnerships with the private sector, let's widen that net and ensure this promise allows the NHS to compete and deliver maximum impact for better, more timely and sustainable care.