Glan Clwyd Hospital in North Wales has become the first publicly funded hospital in the UK to invest in Esaote's G-scan Brio, an open, weight-bearing MRI unit for musculoskeletal scanning.
In an innovative move, the hospital can now scan patients in any position, from standing vertically to the traditional supine position laying flat. Depending on when pain is experienced, positioning the patient in a more upright weight bearing position for the scan may show up pathologies that could be missed when compared to scans undertaken with patients lying down. Furthermore, as the G-scan Brio is an open magnet system rather than a traditional 'tunnel' system, it is ideal for claustrophobic patients. (It is estimated that 1 in 7 patients suffer from claustrophobia, which in many cases results in a failed scan, costing hospitals valuable time and money).1 John Manchester, a Lead MR Radiographer at the hospital, explains, "We were excited to invest in the G-scan as an excellent example of innovative technology. It improves the patient experience and allows Glan Clwyd Hospital to respond effectively to increasing demand for MSK services. There's nothing else that's comparable to the G-scan Brio in any other NHS Hospital."
Mrs Pat Youds, Associate Chief of Staff for Radiography in North Wales stated that, "Having the G-scan means we have extra capacity to meet high demand for the scanning of patients who are referred from all over North Wales which covers a population of around 676,000 people across six counties. We now have a more radical option for scanning patients who may not tolerate the standard whole-body MRI experience, and/or who are only experiencing their symptoms when weight bearing."
A national solution for greater capacity and efficiency, and lower running costs
The G-scan Brio is quieter than routine MRI machines, so is proving popular with children and those of a nervous disposition. As such, Glan Clwyd Hospital expects a lower scan failure rate and a more positive patient reaction to the scanner. The G-scan Brio has a lower purchasing cost than large, whole body MRI scanners, and it costs less to run and maintain. (Power consumption is around 10% of a whole body system, which can save the hospital up to £50,000 a year in electricity charges alone.) The scanner also takes up less valuable space in the hospital, so it provides an alternative to rented, mobile MRI systems located in the car park. The scanner has a simple and intuitive operating system, which is operable by one person rather than two.
↓
This is a sponsored advert: Please read the information below
↓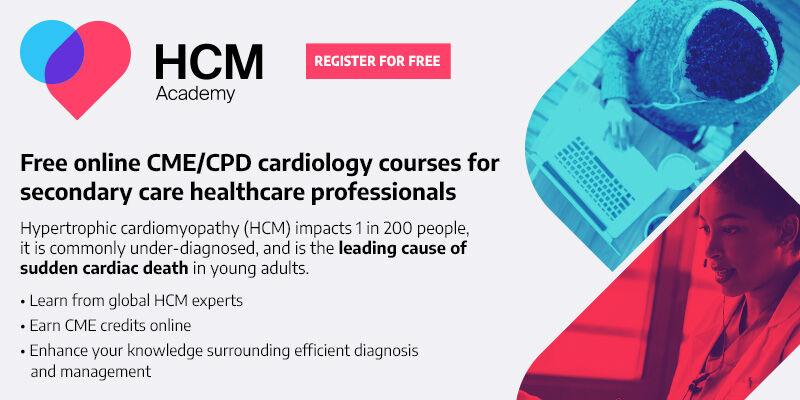 Access our CME/CPD courses anytime, anywhere, and study at your own pace
↑
This is a sponsored advert: Please read the information above
↑
With lower maintenance and support costs, the G-scan ensures the hospital gets the maximum return on its investment and it also provides opportunities for generating income for the hospital. It is therefore seen as an efficient solution at a time when the NHS must 'do more with less'.
Valued by patients and radiologists alike
Ruthann Parker, a 48-year-old patient from Rhyl, explains, "I suffered from a fall at home around 10 months ago. The doctors at Glan Clwyd Hospital suspected a scaphoid fracture. But as these often don't show up on X-rays, an MRI was suggested which I absolutely dreaded as I'd suffered extreme claustrophobia during past MRI scans. For me, a closed MRI scanner is the equivalent to a torture chamber. When the hospital told me they had a new MRI machine, which was open, I was ecstatic! The open MRI meant I only had to keep my hand still, not my whole body, so I could chat and relax throughout the procedure. A ligament problem was diagnosed, which is now on the mend. This has been a life-changing experience for me: I have been living with pain from injuries sustained in a car accident nearly 30 years, for which I should I have had several MRIs by now. Knowing that I can access an open MRI scanner means I can finally receive diagnosis and treatment for injuries I thought would never be resolved."
Dr Himanshu Patel, Consultant Radiologist, notes, "My colleagues and I can perform all musculoskeletal scans, including cervical -spines, using the G-scan. We are currently performing around 40 scans per week over three days on knees and spines, a number which is growing. The innovative, weight-bearing aspect is useful for getting to the bottom of certain pathologies, such as when a previous scan in the supine position has shown up nothing. For instance, we recently saw a patient experiencing pain down his leg when standing: the G-scan images showed up a narrowing and movement of the spinal canal when he was positioned at a 78° angle (an angle that's well tolerated, as it closely simulates standing.) We now have interest from foot and ankle specialists at tertiary referral centres in England, who'd like to send patients to use our G-scan. We look forward to gathering more data using the new scanner." The G-Scan Brio is upgradeable, so hospitals and clinics can get a good return on investment by continuing to introduce new and improved sequences and protocols for optimal image quality.
Esaote and Glan Clwyd Hospital are establishing a partnership so that the hospital becomes a centre of excellence for weight-bearing MRI, and the hospital is a reference centre for the company. Stephen Kennedy, Country Manager for Esaote UK, notes: "We are excited to be providing an all-round solution for Wales' MSK scanning services which meets the needs of patients, clinicians and commissioners alike. As the NHS reshapes and reorganises, it's expected that demand for weight-bearing MRI systems will continue to increase in the UK. As the NHS looks for additional savings in capital spend, alongside a desire to purchase products that are upgradeable, we're confident we have an ideal solution in terms of additional capacity, return on investment and patient satisfaction. We've had a number of representatives from other Hospital Trusts visit Glan Clwyd to see the G-scan in action, all of whom were impressed with what they saw."
Reference
Dewey M, Schink T, Dewey CF. Claustrophobia during magnetic resonance imaging: cohort study in over 55,000 patients. Journal of Magnetic Resonance Imaging 2007;26(5):1322–7.