Jennifer Atkinson, 70, of Tickhill, South Yorkshire, underwent a radical cystectomy at the Royal Hallamshire Hospital in Sheffield, a 4.5 hour long operation to remove her bladder and womb.
She was one of a group of patients who were able to return home just three days after the surgery as a result of enhanced post-operative recovery procedures at the hospital's urology department.
She said: "I feel wonderful and I can't fault the treatment I have had at any stage of the process. It really has been world class. I want to thank the NHS for saving my life."
Sheffield Teaching Hospitals is the largest centre in the UK for bladder cancer surgery. Radical cystectomy, which also involves the removal of the prostate in men, is carried out for bladder cancer that has invaded the bladder's muscle coat, or is at high risk of doing so.
It is a complex procedure because of the proximity of major blood vessels and the rectum, and requires bowel surgery to make a stoma or reservoir for the urine. Only a few years' ago it was viewed as requiring an inpatient stay of up to two weeks, but multiple small technical improvements and changes in how patients are cared for mean that many patients are now able to go home within five days, and in some cases as few as three.
Anaesthetic and critical care teams, stoma specialist nurses, theatre and recovery staff, urology nurses, junior doctors, physios and occupational therapists all work together before and after the operation to provide all the support patients need to enable them to return home as soon as possible. This includes supporting early mobilisation including walking several times a day, ensuring nutritional needs are met, practising deep breathing exercise to prevent chest infections and stoma support and education.
Consultant Urological Surgeon Mr Aidan Noon carried out Jennifer's operation.
He said: "When I attended the European Urology Conference, I heard about a centre where patients were being appropriately discharged after only three days in hospital.
"From there, we were determined to see if this was something we could achieve. The biggest barrier really was to re-evaluate expectations around what was possible after this operation. We set up an Enhanced Recovery After Surgery Nursing forum with representatives from all the relevant areas to try and make it happen.
"By the end of 2017 we had managed to discharge five patients on day three, all of which went well with no readmissions, and managed to support far more patients returning home appropriately on day four."
In Jennifer's case, the operation went so well that she has subsequently been able to return to modelling, which she does for a local dress shop, and been on a long-haul holiday to Thailand without difficulty.
She said that when she was initially given the bad news that tests showed she had bladder cancer, it was like someone had "hit me with a brick."
"I was in shock, but the doctors were very calm and reassuring and told me that it could be treated with chemotherapy and an operation," she said.
"I had never had surgery before, except to have my tonsils out when I was four. My father had died from cancer when I was 16, so I was frightened, although I know that treatments have obviously moved on a lot since then.
↓
This is a sponsored advert: Please read the information below
↓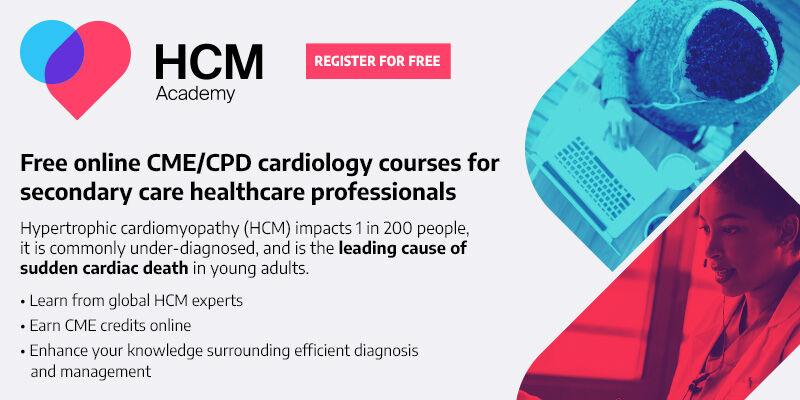 Access our CME/CPD courses anytime, anywhere, and study at your own pace
↑
This is a sponsored advert: Please read the information above
↑
But everything went well and the next thing I knew I was waking up afterwards.
"My husband Stephen came to see me and I felt alright. The operation was on a Friday and on Monday the doctor looked at me and said 'I think you're well enough to go home.' It was amazing really."
Jennifer was given support and education about how to care for her stoma, and received a follow up call from a nurse to check her progress.
She said: "I was pleased to get home, especially as I had my husband there to look after me. He did have to cook for me though, and I have to say he is a terrible cook!
"I was able to walk around the house and after about three weeks I started to really feel better and from there it has been onwards and upwards. You just need to be sensible, listen to the hospital advice, know what you can do – I wasn't going pushing a hoover around or anything like that – stay optimistic and keep a sense of humour.
"We have just come back from Thailand, which we already had booked before the operation. I managed fantastically well. I took the care equipment with me in a little case.
"I was mobile, I could wear my swimsuit by the pool and nobody could tell. I had a 13 hour flight and had no problems with going to the toilet.
"I'm now back doing some modelling for a dress shop in Bawtry, wearing gathered dresses."
Sam Bhogal, Clinical Nurse Specialist, and Jude Grimes, Senior Sister, are part of the team that help patients to recover following the surgery.
Sam said: "The ERAS forum brings all the staff together and ensures everyone knows what the situation is with every patient, from the ward and clinic staff to theatre and intensive care.
"We do early stoma education and include relatives from early on so they can help to offer support. When patients do go home they are still very much supported – there are phone calls from a senior nurse the day after discharge, then every other day."
Jude said: "We have seen that three days is achievable, where it is appropriate for the patient. Not every patient is going to be ready to go home after three days, but we are finding we are discharging almost everyone appropriately within six days."
Mr Noon said: "There are many benefits to the patient being at home sooner. There is less risk of hospital acquired infections, they tend to get a better night's sleep at home and they are more comfortable in their own environment.
"These improvements have come at no cost and also deliver a benefit to the hospital in terms of freeing up beds for use by other appropriate patients.
"To achieve this after open surgery is something we are really proud of. It is great to work with a team that has been able to take this on and deliver it. This is a start and now we hope three day discharges can become more routine."