Approval based on data from pivotal Phase III ASPIRE trial, which demonstrated patients treated with Kyprolis in combination lived nearly nine months longer without disease progression compared to common treatment course.
Amgen announced the European Commission (EC) granted marketing authorisation for Kyprolis® (carfilzomib) in combination with lenalidomide and dexamethasone for the treatment of adult patients with multiple myeloma who have received at least one prior therapy. Kyprolis is the first irreversible proteasome inhibitor approved in the European Union (EU) for use in combination treatment of patients with relapsed multiple myeloma.1
To view the multimedia assets associated with this press release, please click: http://www.multivu.com/players/English/7414057-amgen-kyprolis-europe-approval/.
"The approval of kyprolis in combination provides physicians and patients across Europe with an important new treatment option for relapsed multiple myeloma, helping to address a real unmet need for this rare blood cancer," said Sean E Harper, MD, executive vice president of Research and Development at Amgen. "Multiple myeloma is a complex blood cancer that often becomes resistant to treatment, which is why there is a need for new therapeutic options that provide deep and durable responses to extend the time patients live without their disease progressing."
Multiple myeloma is an incurable blood cancer, characterised by a recurring pattern of remission and relapse.2 It is a rare and very aggressive orphan disease that accounts for approximately 1% of all cancers.3–5 In Europe, approximately 39,000 patients are diagnosed with multiple myeloma each year and 24,000 patient deaths are reported on an annual basis.3
↓
This is a sponsored advert: Please read the information below
↓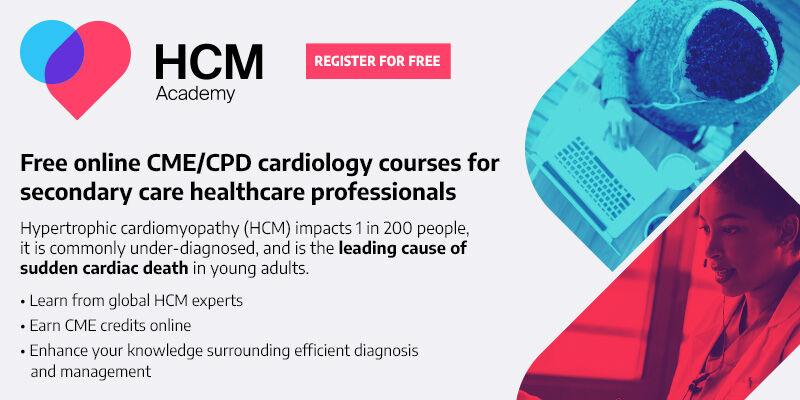 Access our CME/CPD courses anytime, anywhere, and study at your own pace
↑
This is a sponsored advert: Please read the information above
↑
"In clinical studies, approximately one out of three patients achieved a complete response or better on the kyprolis in combination with lenalidomide and dexamethasone arm, which is three times more frequent than in the lenalidomide and dexamethasone arm," said Prof Meletios A Dimopoulos, MD, Department of Clinical Therapeutics, National and Kapodistrian University of Athens, School of Medicine. "In addition, the regimen provided patients with more than two years without disease progression. These results are significant for patients with relapsed multiple myeloma, who are faced with worse outcomes each time they experience a relapse."
The EC approved kyprolis based on data from the pivotal Phase III ASPIRE (CArfilzomib, Lenalidomide, and DexamethSone versus Lenalidomide and Dexamethasone for the treatment of PatIents with Relapsed Multiple MyEloma) trial. The study showed that patients treated with kyprolis in combination with lenalidomide and dexamethasone (regimen referred to as KRd) had increased median time to progressive disease (PD) or death by 8.7 months compared to patients treated with lenalidomide and dexamethasone (regimen referred to as Rd). The median progression-free survival (PFS) was 26.3 months in the KRd arm compared to 17.6 months in the Rd arm (HR: 0.69; 95% CI: 0.57 to 0.83; p=0.0001). The most common adverse events (AEs) in the Kyprolis arm included pneumonia (1%), myocardial infarction (0.8%) and upper respiratory tract infection (0.8%). Discontinuation of treatment due to AEs occurred in 15% of patients in the KRd arm versus 18% of patients in the Rd arm.
Kyprolis received an accelerated assessment from the European Medicines Agency (EMA), and orphan drug designation in 2008, given to medicines intended for the treatment, prevention or diagnosis of a disease that is life threatening and has a prevalence in the EU of no more than five in 10,000 people.
Approval from the EC grants a centralised marketing authorisation with unified labelling in the 28 countries that are members of the EU. Norway, Iceland and Liechtenstein, as members of the European Economic Area (EEA), will take corresponding decisions on the basis of the decision of the EC.
Amgen plans to submit data from the Phase III ENDEAVOR (RandomisEd, OpeN Label, Phase III Study of Carfilzomib Plus DExamethAsone Vs Bortezomib Plus DexamethasOne in Patients With Relapsed Multiple Myeloma) trial for potential authorisation of kyprolis in combination with dexamethasone in the EU. This data also serves as the basis of the supplemental New Drug Application of Kyprolis in combination with dexamethasone for patients with relapsed multiple myeloma, which has been accepted for priority review by the US Food and Drug Administration (FDA).
References
Stewart KA et al. Carfilzomib, Lenalidomide, and Dexamethasone for Relapsed Multiple Myeloma. N Engl J Med 2015;372:142–52.
Jakubowiak A. Management Strategies for Relapsed/Refractory Multiple Myeloma: Current Clinical Perspectives. Seminars in Hematology 2012;49(3)(1):S16–S32.
GLOBCAN 2012, Global Prevalence and Incidence, available at http://globocan.iarc.fr/old/summary_table_pop_prev.asp?selection=224900&title=World&sex=0&window=1&sort=0&submit=%C2%A0Execute%C2%A0, accessed 9 March 2015.
American Cancer Society. Multiple myeloma. http://www.cancer.org/acs/groups/cid/documents/webcontent/003121-pdf.pdf. Accessed on: October 30, 2015.
Palumbo A, Anderson K. Multiple myeloma. N Engl J Med 2011;364:1046–60.