Amgen announced new data from a prespecified interim analysis of the Phase III TOWER study, in which BLINCYTO® (blinatumomab) demonstrated an almost two-fold increase in median overall survival (OS) compared to standard of care (SOC).
The randomised, open-label TOWER study evaluated the efficacy of BLINCYTO versus SOC chemotherapy in adult patients with Philadelphia chromosome-negative (Ph-) relapsed or refractory B-cell precursor acute lymphoblastic leukaemia (ALL).
Results from the analysis showed that median OS was 7.7 months (95% CI: 5.6, 9.6) for BLINCYTO versus 4 months (95% CI: 2.9, 5.3) for SOC (stratified log-rank test p=.012; hazard ratio=0.71). As per the recommendation of an independent data monitoring committee, Amgen ended the study early for efficacy based on these results. The data will be presented during The Presidential Symposium at the 21st Congress of the European Hematology Association (EHA) in Copenhagen.
"Acute lymphoblastic leukaemia is the most aggressive type of B-cell malignancy," said Max S Topp, MD, professor and head of haematology, University Hospital of Wuerzburg, Germany. "The data presented today not only reinforce the potential of immunotherapy delivered by T cell engaging bispecific antibody constructs but also validate the efficacy of BLINCYTO in these heavily pretreated patients."
↓
This is a sponsored advert: Please read the information below
↓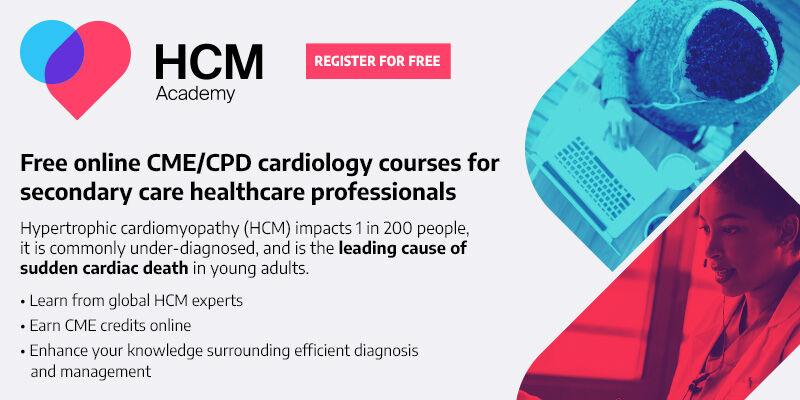 Access our CME/CPD courses anytime, anywhere, and study at your own pace
↑
This is a sponsored advert: Please read the information above
↑
Improvement in OS was consistent across subgroups regardless of age, prior salvage therapy or prior allogeneic stem cell transplant (alloSCT). Serious adverse events included infection, blood and lymphatic system disorders, nervous system disorders and cytokine release syndrome. The BLINCYTO adverse events observed in the TOWER study were consistent with the known safety profile of BLINCYTO.
"This is the first study of an immunotherapy to demonstrate overall survival benefit in adult patients with Ph-negative B-cell precursor relapsed or refractory ALL, a very complex-to-treat disease with limited treatment options," said Sean E Harper, MD, executive vice president of Research and Development at Amgen. "BLINCYTO is currently approved for the treatment of Ph-negative B-cell precursor relapsed or refractory ALL under accelerated approval, and we look forward to working with regulatory authorities for a full approval for BLINCYTO in this patient population."
ALL is a rare and rapidly progressing cancer of the blood and bone marrow.1,2 Adult patients diagnosed with Ph- B-cell precursor ALL are often young, with a median age at diagnosis of 34-39.3,4 Currently, there is no broadly accepted standard treatment regimen for adult patients with relapsed or refractory ALL beyond chemotherapy.5 Adults with relapsed or refractory ALL typically have a very poor prognosis, with a median OS of three to five months.6
References
Cancer Research UK. Acute lymphoblastic leukaemia risks and causes. http://www.cancerresearchuk.org/about-cancer/type/all/about/acute-lympho…. Accessed April 13, 2016
Mayo Clinic. Acute lymphocytic leukemia. http://www.mayoclinic.org/diseases-conditions/acute-lymphocytic-leukemia…. Accessed April 13, 2016.
Kenderian SS, Al-Kali A, Gangat N, et al. Monosomal karyotype in Philadelphia chromosome-negative acute lymphoblastic leukemia. Blood Cancer J. 2013;3e122.
Faderl S, Kantarjian HM, Thomas DA, et al. Outcome of Philadelphia chromosome-positive adult lymphoblastic leukemia. Leuk Lymphoma. 2000;36(3-4):263-73.
Davis T, Farag SS. Treating relapsed or refractory Philadelphia chromosome-negative acute lymphoblastic leukemia: liposome-encapsulated vincristine. Int J Nanomedicine. 2013:8:3479-88.
Advani AS. New immune strategies for the treatment of acute lymphoblastic leukemia: Antibodies and chimeric antigen receptors. Hematology Am Soc Hematol Educ Program. 2013;131-7.