Bispebjerg and Frederiksberg University Hospital and Hitachi, Ltd. announced that they have reached an agreement to undertake studies targeting joint development of solutions for increasing the efficiency of hospital management using IT.
As part of efforts to become a carbon neutral nation, the Kingdom of Denmark is promoting activities with ambitious goals in a variety of fields, including the environment, energy and transport. In the healthcare field, since 2013, it has been promoting the "Super Hospital" concept*1, which involves the establishment of cutting-edge medical facilities in 16 locations throughout the country. Based on this Super Hospital concept, New Hospital and Mental Health Bispebjerg is scheduled to become the largest Super Hospital in Copenhagen by 2025, and is promoting activities aimed at reducing medical costs and increasing the level of medical services.
*1 Super Hospital concept: A national project being promoted by the Danish government. The concept involves the aggregation of functions at 16 large-scale hospitals nationwide and the construction of a structure for the use of those functions across a broad geographical area. The goal of the concept is to further increase the efficiency and quality of advanced medical services, and to facilitate access to those services.
↓
This is a sponsored advert: Please read the information below
↓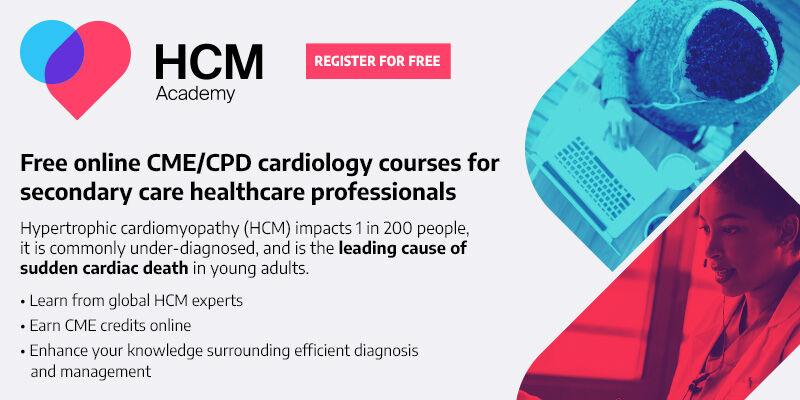 Access our CME/CPD courses anytime, anywhere, and study at your own pace
↑
This is a sponsored advert: Please read the information above
↑
Hitachi established the Hitachi Global Center for Innovative Analytics in April 2013 to act as a driving force behind the expansion of business in big data application fields by combining the resources of Hitachi Group's laboratories and business divisions. Hitachi has since been accelerating activities involving the use of big data in fields including healthcare. In October 2013, it initiated a Proof of Concept (PoC) project in collaboration with National Health Service England (Greater Manchester) aimed at improving healthcare services using IT. Hitachi has been steadily strengthening business structures in a variety of healthcare fields, including Proton Beam Therapy (PBT) systems for cancer treatment, diagnostic ultrasound and MRIs, and healthcare IT. In April 2014, it transformed the medical device manufacturer Hitachi Medical Corporation into a 100% subsidiary, and established a new Healthcare Group.
In this backdrop, Bispebjerg and Frederiksberg University Hospital and Hitachi will combine their experiences and expertise for this project, Hitachi has abundant experience and know-how in providing medical facilities and devices in the healthcare field and in the use of IT in the big data field while Bispebjerg and Frederiksberg University Hospital has a wealth of medical data and extensive experience in hospital management and operation. Together, the organisations will undertake studies in the joint development of new solutions targeting a variety of themes, including "next-generation hospital operations that combine data on facilities and human behaviours" and will define research topics by March 2015. The goal of these studies will be to increase the efficiency of hospital operations in order to achieve specific goals set by the hospital (e.g., reducing the number of beds and increasing the number of outpatients that can be received).
Hitachi will undertake activities involving the utilisation of big data in Denmark at the Denmark Big Data Research Laboratory, which opened today, including activities based on this agreement with Bispebjerg and Frederiksberg University Hospital.