Advantech, a provider of certified medical computing systems and services, unveils a new wide-screen Point-of-Care terminal featuring high performance, in a fanless, slim-designed unit. 
POC-W211 runs on an Intel® Core™ i7 2655-LE 2.2 GHz processor and chipset capable of displaying crystal clear images on its 21.5" wide-screen display. 
The system is highly integrated and provides a rich selection of high speed I/O connectors, user-friendly function keys and customisable features. 
POC-W211, housed in a slim 6.5cm casing, weighs only 7kg. 
The system optionally accommodates a five-wire resistive touch screen for ease of use, with many other optional features also available including Bluetooth, RFID, WLAN and more. 
This high performance fanless terminal is designed for image intense medical applications in operating arenas, at bedsides, nursing stations, or other point-of-care locations within the hospital or clinic.
Slim design for graphic intense applications 
The POC-W211 Point-of-Care terminal performs its duties with excellent I/O bandwidth, memory handling and superb graphics performance. 
The Intel® Core™ i7 2655-LE 2.2 GHz processor can handle it all, with headroom to spare. 
Top-of-the-line speed is complemented by Intel Turbo Boost Technology 2.0, which adjusts processor speed for more performance when you need it. And Intel® Active Management Technology (iAMT) remotely controls PCs on the wire, efficiently and securely performing administrative tasks. 
The second generation Intel® Core™ i7 mobile processor is the perfect choice to power the 21.5" wide-screen, Full HD display (1920 x 1080 resolution with a 16:9 aspect ratio) with its 178°/178° viewing angle. 
↓
This is a sponsored advert: Please read the information below
↓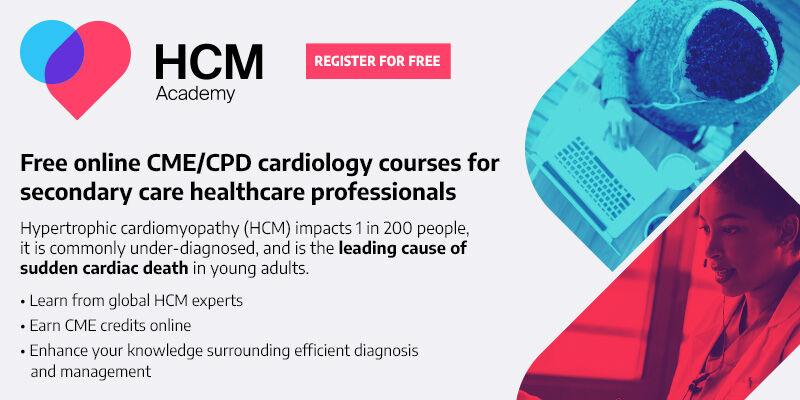 Access our CME/CPD courses anytime, anywhere, and study at your own pace
↑
This is a sponsored advert: Please read the information above
↑
POC-W211 is housed in a slim 6.5 cm case, weighing in at only 7 kg without sacrificing performance. 
Fanless, Medical-grade Platform
POC-W211 Point-of-Care terminal is a medical-grade device. It is UL60601-1/ EN60601-1 3rd edition compliant, as well as CE, CCC and FCC Class B certified. 
The fanless design ensures noise free computing during operation and it emits low radiation without electromagnetic interference to other equipment. 
The entire unit is IP65-certified for dust and water resistance, and it is easy to clean and maintain using disinfectant cleaners which help prevent bacterial contamination.
A perfect fit for medical applications
POC-W211 is designed for ease of use, with a standard VESA mount and a curved back plate that is easy to clean. All Advantech Point-of-Care terminals have a customizable BIOS and versatile array of options that allow them to fulfill a variety of medical applications. 
POC-W211 is equipped with an abundance of I/O connectors, and supports Bluetooth, a Smartcard reader, RFID, WLAN, optical drive and other options. POC-W211 comes with Advantech's SUSIAccess—a suite of software APIs that adds functionality and security. SUSIAccess also provides a continuous and easy upgrade path as functions are added and improved.  
POC-W211 is a state-of-the-art medical product with elegant appearance, high-end features, great versatility, reliability and safety. 
It is backed by Advantech's global technical support, RMA service and long product life-cycle support. POC-W211 supports Windows® XP Embedded, Window® 7 Embedded (32/64-bit), and will be available for shipment starting in June 2012.