Management of severe symptomatic aortic stenosis in the age of COVID-19: A key paper summary
The management of ssAS patients globally has been turned topsy-turvy in the world of COVID-19. Most hospitals have put elective procedures on hold, despite the fact that non-treatment puts these patients at greater risk of mortality/cardiovascular deterioration (Smith) and that elderly patients with AS are a high-risk group for infection with the virus.
The post-COVID-19 care of these patients face challenges that affect patients, health systems, personnel and providers:
There are many more patients on the waiting list than there were pre-pandemic
Hospital resources are impaired, e.g. there are COVID-19 patients who occupy hospital beds, and there is an overload of non-COVID-19 patients who are awaiting treatment. There is a requirement to maximise organisational and economic efficiencies
Staff may still be recovering, or slow to return from diverted responsibilities
There may be a lack of clinical specialists or supplies
It will be of the utmost importance that hospitals employ processes and procedures that adhere to clearly defined clinical pathways that maintain patient safety, plan clinical outcomes, maximise resource utilisation, plan for safe, early discharge and provide patient satisfaction.
Those features that make transcatheter aortic valve implantation (TAVI) the treatment of choice for all-risk patients who suffer from severe, symptomatic AS (ssAS) pre-COVID-19 are of even greater significance during the COVID-19 recovery phase.
This key paper summary highlights the evidence base that supports the use of the SAPIEN 3TM platform for the treatment of all-risk patients with ssAS. Snap-shot evaluations of key papers can be found in the Appendix. The advantages of this system over SAVR in terms of the management of ssAS, organisational efficiency, economic impact and patient safety and satisfaction were of compelling impact before the COVID-19 pandemic. This is even more the case as the world emerges from the pandemic.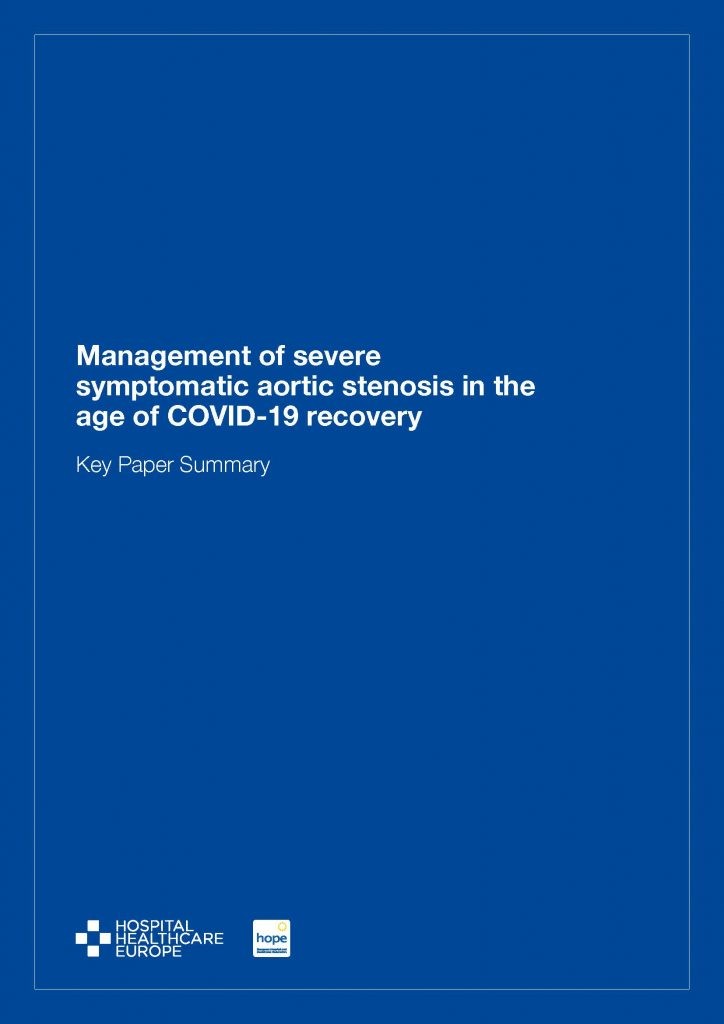 DOWNLOAD
Read the key paper summary showing TAVI as the treatment of choice for all-risk ssAS patients carries even greater benefits during and post-COVID-19.