Paxlovid is of no benefit to patients at a low risk of either being hospitalised or death after infection with COVID-19
Paxlovid does not benefit patients who are either unvaccinated or vaccinated and who are deemed not at a high risk of severe complications such as hospitalisation or death if infected with COVID-19, according to the manufacturer Pfizer.
A protease inhibitor antiviral therapy against COVID-19, paxlovid was developed to be taken orally, at the first sign of infection or at first awareness of an exposure.
The early use of the drug could therefore help patients avoid severe illness and which might lead to hospitalisation or death, or avoid disease development following contact with an infected individual.
This follows on from the success of the results from an earlier trial, EPIC-HR, in which symptomatic, unvaccinated, non-hospitalised adults, at high risk for progression to severe COVID-19, were assigned in a 1:1 ratio to receive either 300 mg of nirmatrelivir plus 100 mg of ritonavir (i.e. paxlovid) or placebo every 12 hours for 5 days. 
The results of EPIC-HR were published in February 2022 and showed that treatment of symptomatic COVID-19 with paxlovid reduced the risk of progression to severe COVID-19 by 89% compared to placebo and without any major safety concerns.
Based on these encouraging results, both the FDA and EMA approved the use of paxlovid for the treatment of mild-to-moderate COVID-19 in adults and children (12 years and older) who were deemed to be at high risk for progression to severe COVID-19, including hospitalisation or death.
With the success of their drug in high-risk patients, Pfizer proceeded with EPIC-SR, a phase 2/3 trial entitled, Evaluation of Protease Inhibition for COVID-19 in Standard-Risk Patients (EPIC-SR). This time, the trial was designed to evaluate efficacy and safety in patients with a confirmed diagnosis of COVID-19 infection and who were deemed to be at standard risk (i.e., having a low risk for either hospitalisation or death).
↓
This is a sponsored advert: Please read the information below
↓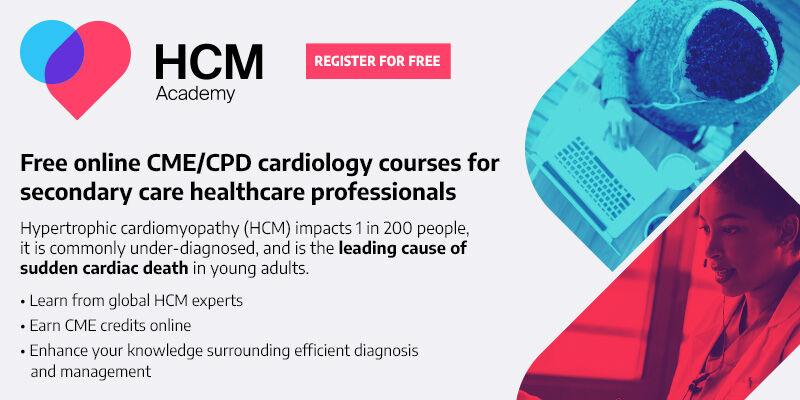 Access our CME/CPD courses anytime, anywhere, and study at your own pace
↑
This is a sponsored advert: Please read the information above
↑
Enrolled participants were randomised 1:1, to receive paxlovid or matching placebo orally twice daily for five days.
Paxlovid in low-risk patients
The EPIC-SR trial's primary endpoint was self-reported, sustained alleviation of all (COVID-19) symptoms for four consecutive days. In December 2021, Pfizer reported that primary endpoint in EPIC-SR was not met although this was based on an analysis of only 45% of the trial's planned enrolment.
However, based on an updated analysis of 1,153 patients enrolled through December 2021, the current data re-affirms the results of the earlier interim analysis.
The data show that there was a non-significant 51% relative risk reduction in the primary outcome and in a sub-group analysis of 721 vaccinated adults who had at least one risk factor for progression to severe COVID-19, there was also a 57% non-significant relative risk reduction in hospitalisation or death.
Not all of the current data is negative. When performing an additional analysis of secondary endpoint data, treatment with paxlovid resulted in a nominally significant 62% decrease in COVID-19-related medical visits per day across all patients, relative to placebo (p = 0.0228).
Following these results, Pfizer has decided to cease enrolment into EPIC-SR due to low rate of hospitalisation or death in the standard-risk population but will continue to evaluate treatment in populations with high unmet need.