The current recommendation to eat a diet low in saturated fat for the management of cardiovascular disease risk (CVD), in patients with familial hypercholesterolaemia (FH) is wrong according to an international team of experts on heart disease.
In this new review, researchers challenged the rationale for dietary advice in FH, which is characterised by an elevated level of low-density lipoprotein (LDL), stating that it does not have a supportive evidence-base. They point to data illustrating how patients with FH have risk factors for CVD that are related to an insulin-resistant phenotype (for example, elevated triglycerides, blood glucose, obesity and hypertension) and that this arises because of carbohydrate intolerance. Consequently, they argue that a low-carbohydrate (LC) as opposed to a low-fat diet would be more appropriate.
Evidence cited shows that when patients with FH eat a LC diet supplemented with up to 1800mg/day of cholesterol from eggs, LDL levels remained unchanged but triglycerides levels decreased. Other factors seen in FH patients which have been shown to increase the risk of CHD, independent of LDL levels, include raised levels of fibrinogen, hypertension, abdominal obesity and hyperinsulinaemia.
↓
This is a sponsored advert: Please read the information below
↓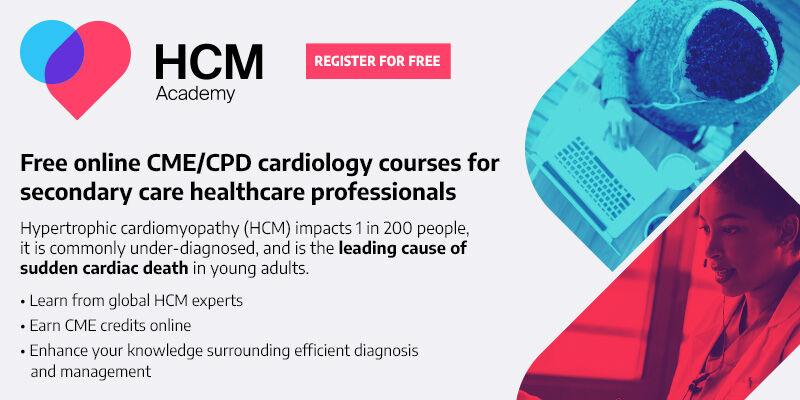 Access our CME/CPD courses anytime, anywhere, and study at your own pace
↑
This is a sponsored advert: Please read the information above
↑
The authors conclude that there is now strong evidence to support clinical trials of LC diets in patients with FH to assess the impact on cardiovascular disease outcomes.
Reference
Diamond DM et al. Dietary recommendations for familial hypercholesterolaemia: an evidence-free zone. BMJ Evidence-Based Medicine 2020;July 5. doi: 10.1136/bmjebm-2020-111412