Merck has released the results of research that has shown a lack of knowledge about the risk factors associated with type 2 diabetes internationally.
More than half (56%) of the respondents are not aware the condition may be preventable and 41% are unaware of the steps that can be taken to prevent or delay the development of the condition. Over 450 million people worldwide are currently living with diabetes and it is believed that one in two are undiagnosed. The majority of these cases are type 2 diabetes, which can be prevented or delayed through a number of lifestyle factors and medication. The results of this survey demonstrate a great unmet need for education on preventing or delaying type 2 diabetes.
Further insights show almost half (46%) of respondents across all countries are either unaware (30%) or unsure (16%) that having a family member with diabetes increases the risk of developing the condition. Under a third (29%) believe signs and symptoms of early stage diabetes can be observed, whereas it normally has no signs and symptoms and can only be diagnosed with lab tests.
"The results of this international survey demonstrate that more needs to be done to raise awareness of diabetes and its causes. With close to 700 million people predicted to develop type 2 diabetes by 2045, we need to act now to address prediabetes and help prevent a disease that can cause many long-term and permanent complications for people. We know that type 2 diabetes can, in many cases, be delayed or prevented, which is why it is crucial that we continue to educate people about the risk factors and the lifestyle changes that can really make a difference" said Francois Feig, Head of General Medicine & Endocrinology, Merck.
↓
This is a sponsored advert: Please read the information below
↓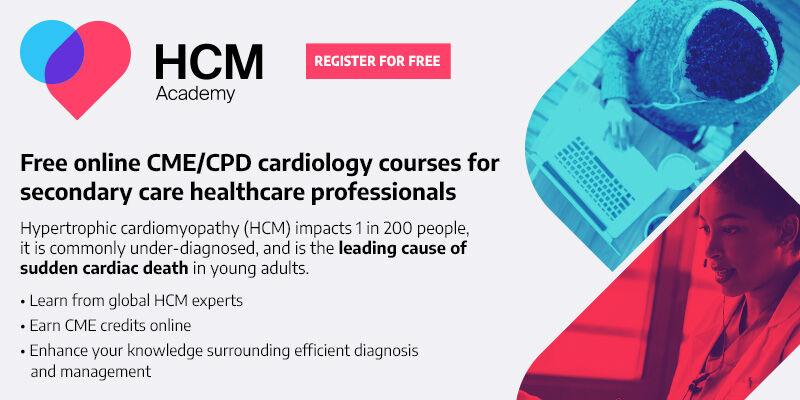 Access our CME/CPD courses anytime, anywhere, and study at your own pace
↑
This is a sponsored advert: Please read the information above
↑
Merck and the International Diabetes Federation, the coordinator of World Diabetes Day, are strong collaborators towards their shared goal of advocating for diabetes care and prevention worldwide.
Commenting on the survey's findings, Prof Nam Cho, President at International Diabetes Federation, said: "The results of this survey are timely and important. Diabetes is a leading cause of blindness in the working-age population, lower-limb amputation, cardiovascular disease and kidney failure. Early death and type 2 diabetes is on the rise in most countries. However, simple action can help to reduce the risk of developing the condition. There is evidence that type 2 diabetes is preventable, which is why, this World Diabetes Day, we are focusing on families. If we can raise awareness and help people better understand their, and their family's risk, we can hopefully prevent more people from developing type 2 diabetes."
The survey was undertaken for Merck by YouGov between 14-22 October 2019. A total of 9350 adults in nine countries (Brazil, Mexico, Russia, UAE, Malaysia, Vietnam, China, Saudi Arabia, Chile) participated in the survey.